Summer is officially here and with temperatures soaring, there are a few jobs you can do to help your garden stay looking beautiful. Here are some tips from our horticultural team to make sure yours is looking its best all season.
Efficient Watering
Usually, the first thing we all think of when it comes to summer garden maintenance is the regular watering of our plants and vegetables. However, you might not need to water your plants and vegetables as much as you originally thought. 
If your soil is healthy and of good quality, you won't need to water as regularly especially if it's had a good covering of mulch and is well planted with drought-tolerant species with broad foliage which l help keep the sun off the soil. Make sure to not only water the surface but direct water down to the base of plants to make sure the roots get a good soaking. 
It's better to give a regular soaking to plants every so often than a light sprinkling more frequently. This will also help prevent the shallow rooting of young plants. The best time to water your plants is in the early morning and late evening, when it's cooler.  Watering in the coolest part of the day allows water to run into the soil and reach all of the roots it evaporates, as well as stopping delicate foliage from becoming scorched.
We understand that many people might have other commitments at these times with children or work so why not install an irrigation system. We usually install a drip-fed, timed irrigation system when we create kitchen gardens and planting schemes.  It takes the hard work out of watering and saves a lot of time. Done right, this can save water, as you're only watering the areas when needed, and the water seeps deep to the roots rather than running off.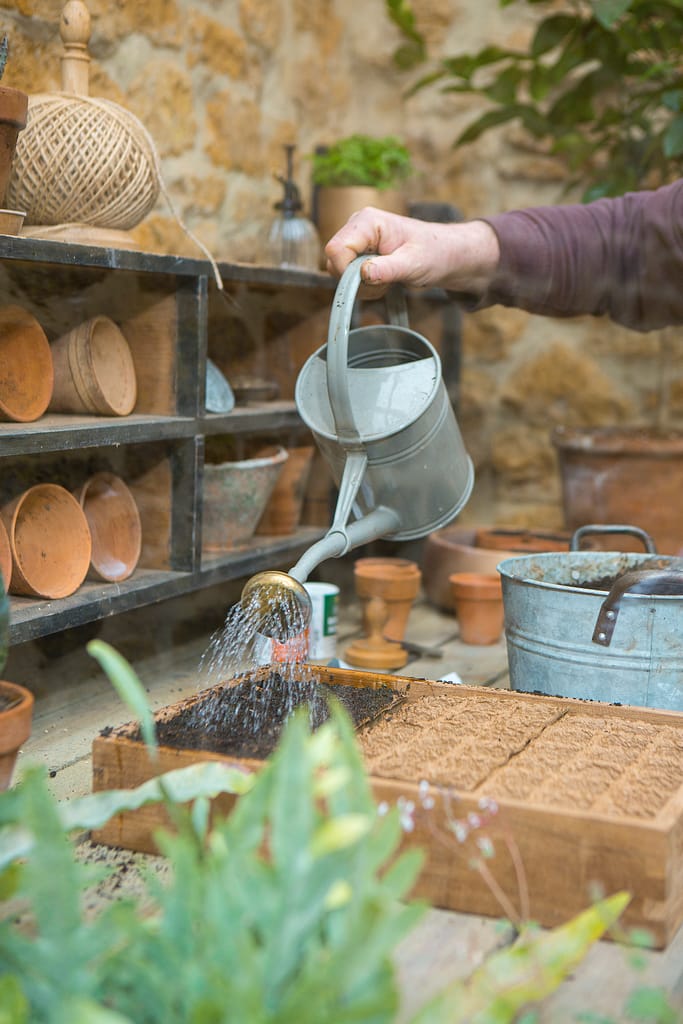 Refreshing your Furniture
Another way to give your garden an uplift is by investing in some new garden furniture. Having old and worn garden furniture can make a difference in how smart your garden looks, so why not have a look into a new table and chair set or take a new approach with a pergola to provide some shade for a seating area?
Read our article on how to turn your garden into a social hub for summer and see more ideas for your garden furniture. Upgrading your furniture will not only make you want to spend more time outside, but it will create a welcome space for yourself and your family and friends. 
Keep Pathways and Patio Areas Clean
One feature of the garden which might not receive as much attention is your patio or pathways. Frequent use means will easily collect dirt and leaves. Clearing them of weeds and a good jet-washing does wonder for creating an inviting look.
For gravel  paths, collect any leaves which have fallen and if it's looking patchy you might want to add some more gravel to it.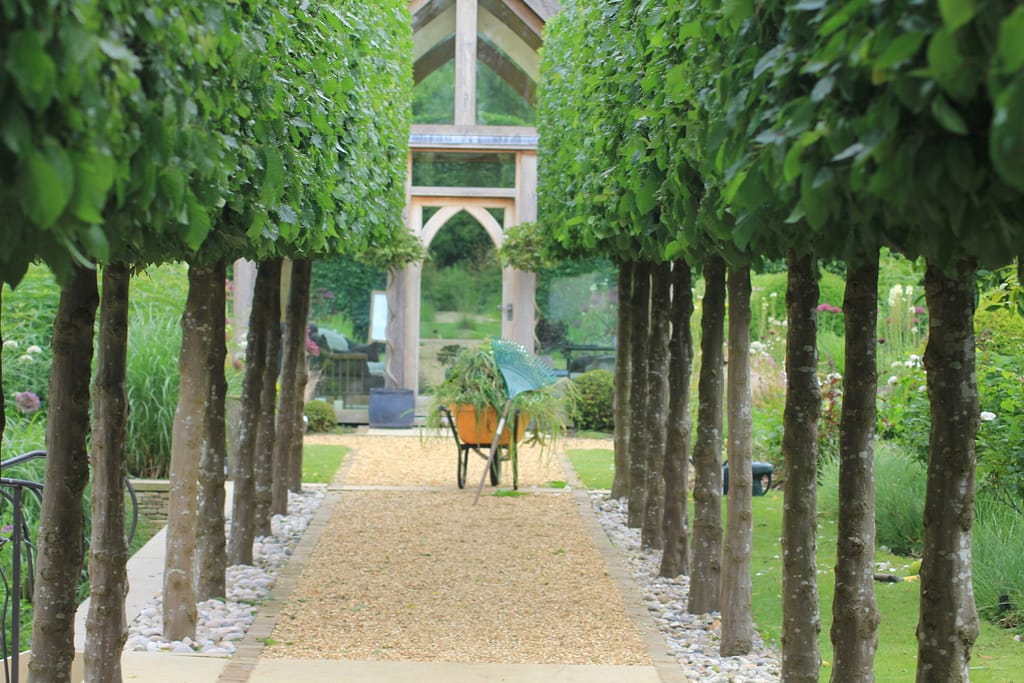 Feed your Plants
As well as efficient watering, feeding them regularly is another way to get the most out of your summer plants. This is most important for plants in containers, as they'll quickly use up the nutrients in the container. There are a lot of good quality types of fertiliser which can be used for most plants. However, if you are using it for fruit and vegetables you'll need a specific one for edible plants.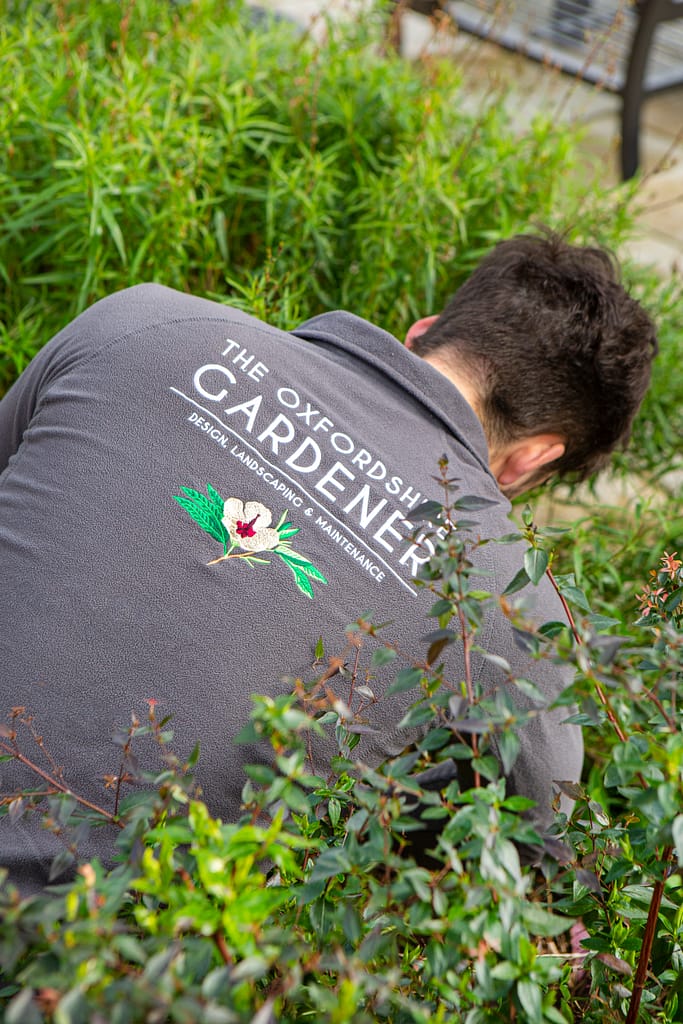 Control your Weeds
You might have thought that lack of rain and flaming hot weather would slow down weed growth, but in fact, it can encourage super-fast growth in some species. Weeds can steal any nutrients and space from your plants and can ruin the look of your newly planted or well-nurtured planting scheme. 
For weeding, in summer it's best to be doing so little but often. To stop them from getting out of control, spend a couple of minutes in each area in your garden keeping on top of new weeds coming through and keeping it neat. You'll save yourself a big weeding job,  taking up your valuable time. Failing that, organise some regular garden care with your friendly, local specialists! 
Summer Lawn Care
Weeding is important but making sure your lawn is taken care of over summer is equally important too. If you want to cut your lawn over summer, it's best to raise the blades of the lawnmower so you don't put stress on the grass. If your grass has discoloured, don't worry too much as when the rain returns it should resolve itself. 
Hopefully, with all those summer tips and tricks, your garden will continue to look good all summer long, giving you more time to sit back and enjoy the sunshine and your garden.
If you're ready to elevate your garden, we're ready to bring those dreams to life. Tell us about them.