What is Soft Landscaping?
Soft landscaping, in the main, refers to the planting and plant content of a garden, though it also encompasses the wider work associated with the design, installation and planting of a garden's beds, borders and containers.
Our soft landscaping designers handpick from their extensive knowledge of the full plant palette, mixing together a range of herbaceous plants, shrubs, bulbs, grasses and trees, to create bespoke planting schemes for existing or newly hard landscaped gardens. Plants are selected for their scent, colour, texture or stature to work harmoniously, sometimes enhancing and rejuvenating an existing style and at other times to completely transform a garden's look and feel.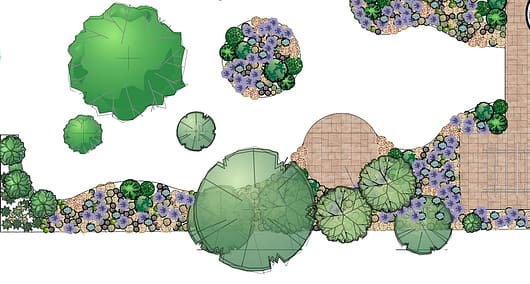 How Can Soft Landscaping Transform Your Garden?
Soft landscaping and planting are an integral part of any full garden design, however, well-established, mature gardens can be thoroughly refreshed and revitalised by a new planting design, whether to reinvigorate a well-loved scheme that's lost some of its flourish and verve, or to create a fresh new look, a professionally designed planting scheme really can exemplify the existing landscape.
Our Soft Landscaping Services:
Planting schemes for beds and borders
Bed and border planting refresh
Seasonal Container Planting Schemes
Raised Bed Installation & Management
Kitchen Garden Creation
Hedge Planting
Glasshouse Propagation & Management
Specimen & Mature Tree Planting
Bulb Planting
Wildflower Meadows
Formative Pruning of Trees & Shrubs
Orchard Planting & Maintenance
New Lawns & Lawn Care
Mulching & Composting
Soil Improvement
Rejuvenate your garden landscape. Get in touch to book a soft landscaping consultation with our friendly horticulturalists and planting design specialists today.
Roof Terrace Planting Scheme
Thank you all so much for the work you have done a fabulous job and it looks great and I am really looking forward to seeing it all grow and bloom.