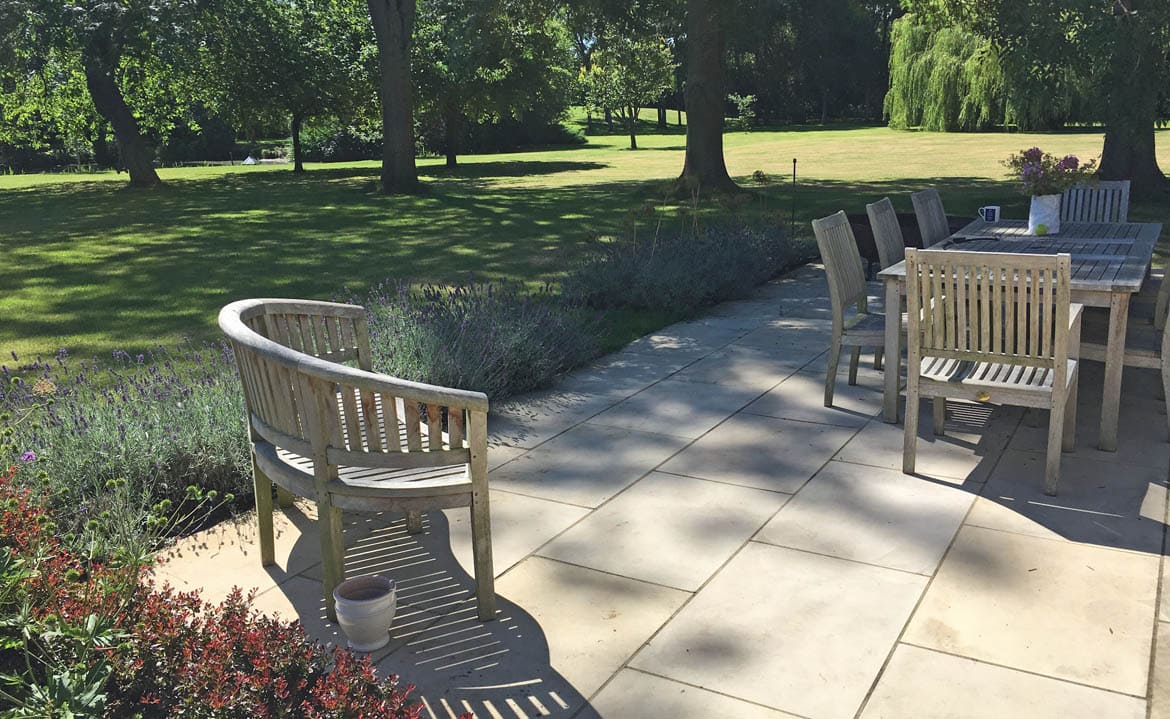 When it comes to hard landscaping, there are a multitude of choices in stone, paviors, brick and decking, so we always consider how the hues and textures will blend into the garden.
Looking at the natural surroundings can be a good start, if you would like to sympathetically echo the landscaped gardens of Oxford colleges or the country gardens of the Cotswolds, then we can source stone and materials naturally occurring in Oxfordshire and the Cotswolds. A garden designed with a contemporary feel could include a terrace created with an inside-out appeal harmonising with the materials inside the home.
Decked areas can be laid in softwood and we would suggest cedar with its high level of natural oils giving it a level of resistance to insect and fungal attacks, however, we would recommend hardwood. We source and lay decking in oak and the tropical hardwoods for durability, density, attractive grain patterns and a natural resistance to insect and fungal attacks, shown here with a stone elevated terrace. We can offer help and advice on treatment, or it can be left untreated.
Travertine is a type of limestone deposited by springs and rivers, formed by the precipitation of calcium carbonate. It is a hard, compacted limestone created by heat and pressure over millions of year. The colour and rich tones are formed by the presence of iron and other organic impurities. Travertine is a very practical flooring material for the home and landscaping the garden.
Sandstone is a sedimentary rock producing an array of naturally occurring colours making it interesting and versatile. It is an old material that has been used over many centuries in buildings across the world. It is very hard and durable which makes it particularly good to use outdoors.
If you are thinking of a new area to landscape, get in touch and we can chat about your ideas and help to bring these thoughts to life in the garden.
Featured here are a few of the patios and decking areas we have created when landscaping gardens: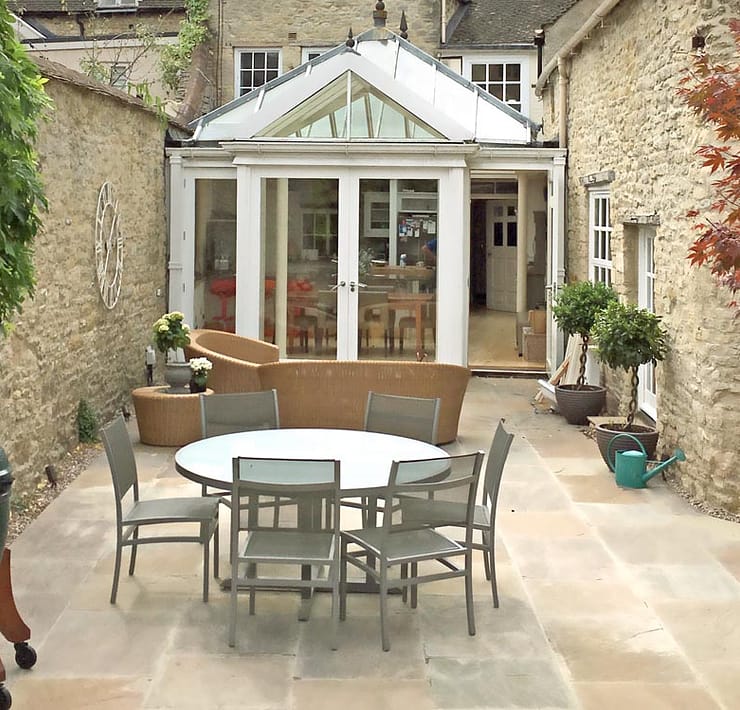 The Landscape: The Old Walled Garden in Oxfordshire belongs to a 17th century Georgian house…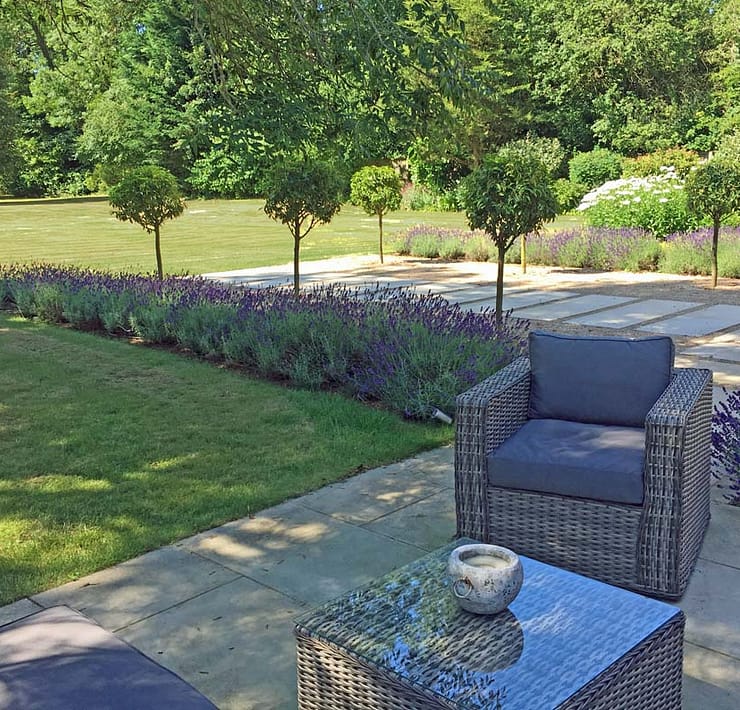 The Landscape: We worked closely with the client and award-winning garden designer to understand the…
The Landscape: A mathematician's mind of circular geometry, vertical dimensions and precision joinery influenced the…