The Landscape:
We worked closely with the client and award-winning garden designer to understand the heart of this manor house landscaping scheme.
The Oxfordshire Gardener commenced the full landscaping build contract to front and rear of house in South Oxfordshire, sourced all hard landscaping and soft landscaping elements for the project.
Hard elements: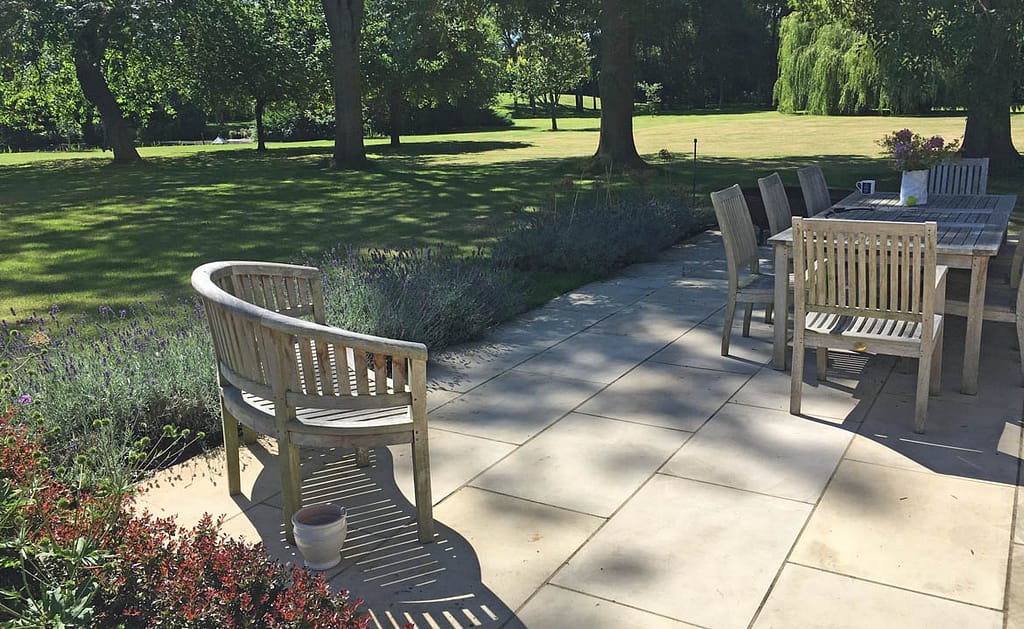 We began by physically forming the rear garden, laying large natural stone terrace areas, pathways and stone to the swimming pool.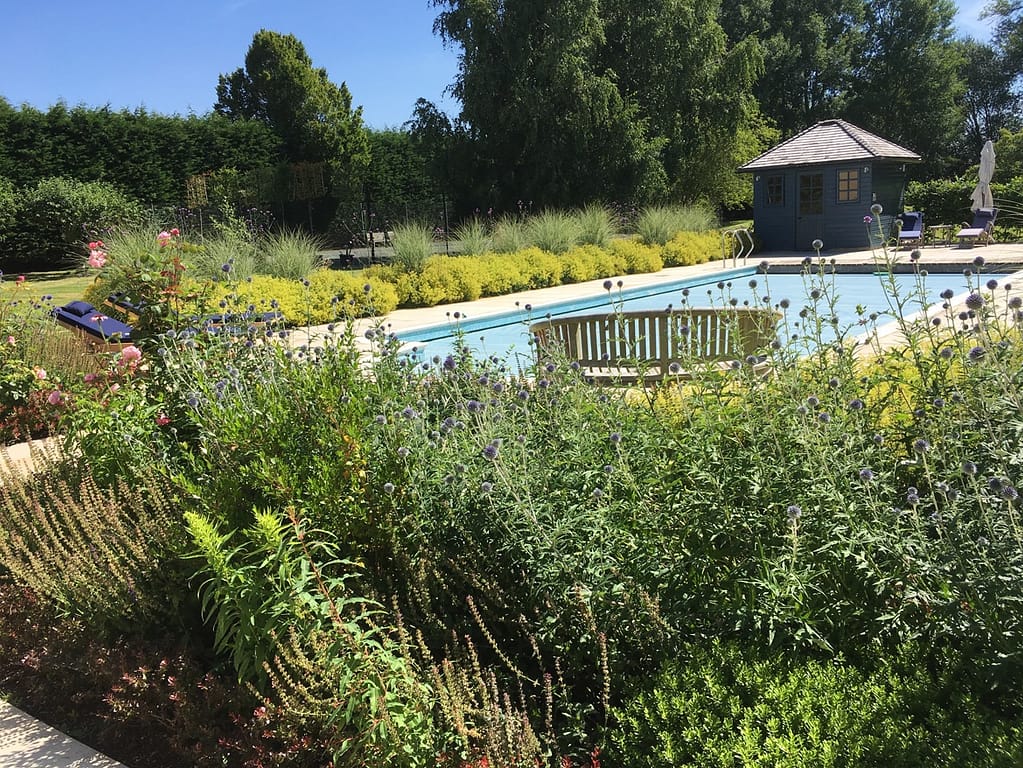 Soft elements:
The soft landscaping followed with mature, semi-mature trees and arcs of hedges, hand-selected and tagged at the nurseries by Simon to meet the specification and achieve uniformity.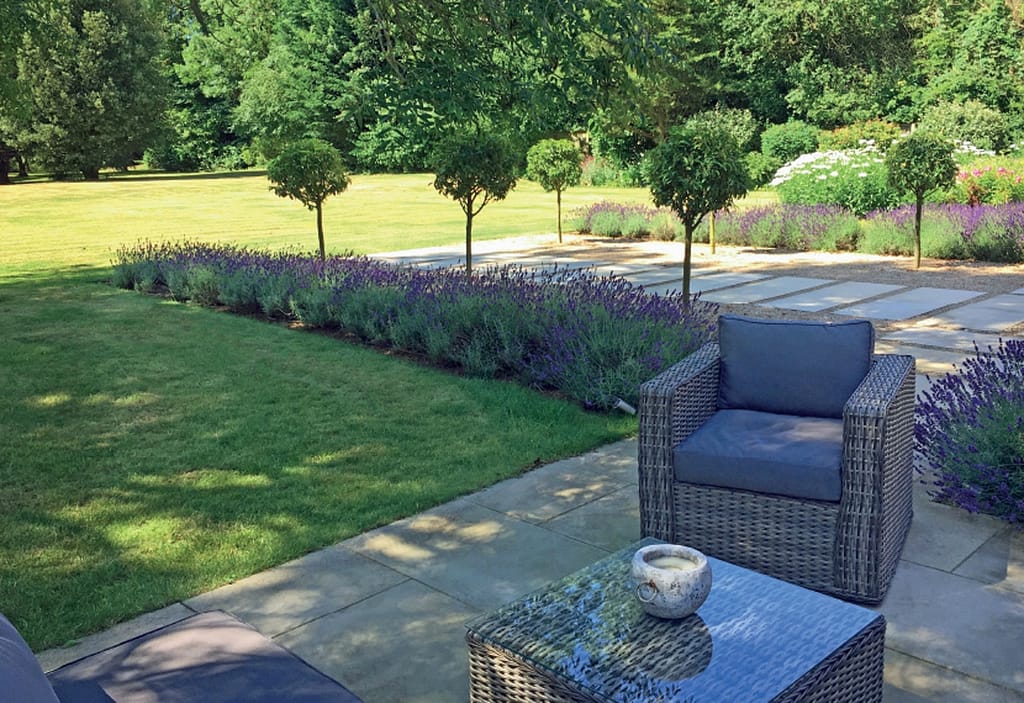 Next we added long swaths of lavender, deep voluminous borders and a herbery near the kitchen for instant impact ready for this summer's enjoyment.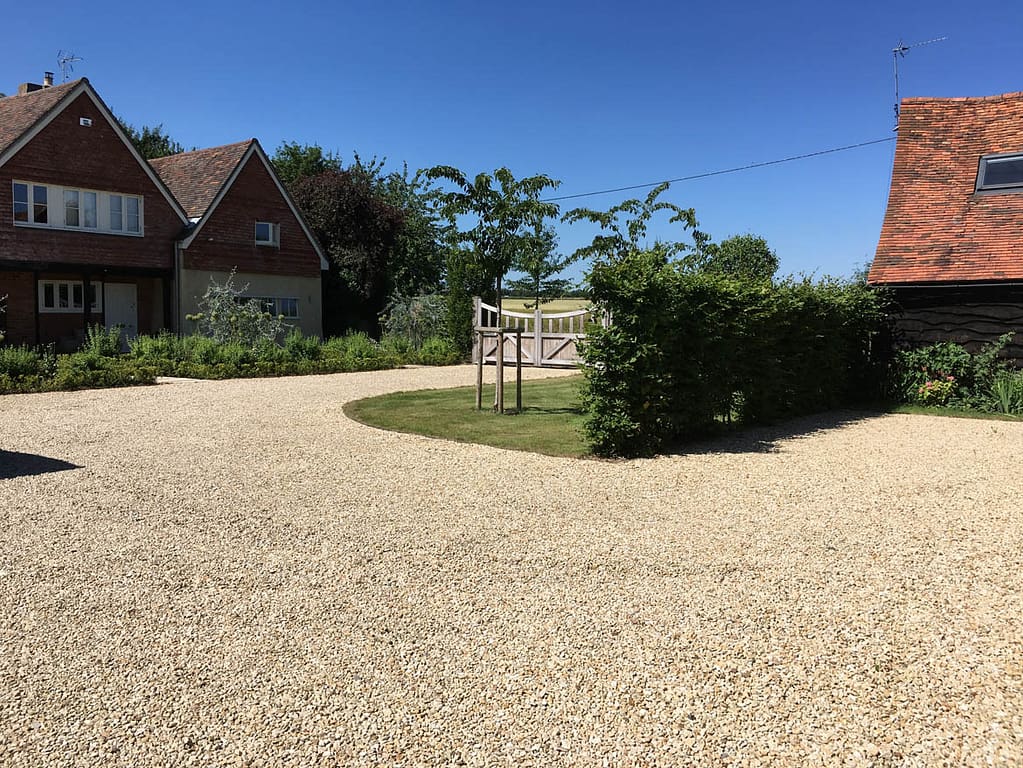 Moving through to the dynamic plan at the front-of-house, the desired entrance driveway was achieved through the use of an abundance of semi-mature trees and parterres, creating privacy and framing views with key paths for  access that also made a visual link to the rear garden.
This project was a joy to work on with the client, installing a major transformation to the landscape following construction on the main house.
We continue to work with the client in creating further lifestyle areas in the garden.
What a Joy
``Wow! Just got home in the dark, but it still looks amazing!``