This year's first heatwave is finally upon us, so it's time to bring out the BBQ, inflate the paddling pool, and dust off the summer furniture. With more of us spending a greater percentage of our time at home and having friends and family around, it's time to make use of the garden as an extended part of the house, especially for summer gatherings. 
We all have wild dreams and ideas for our homes and gardens, but it's key to remember that if they remain functional. The worst thing would be to set your mind on a plan and then when it comes to setting it out realise it's not functional and suitable for your space. You'll need to take into consideration the layout that you want for your garden and the size too.
It's important to think of every outcome when planning your garden as a social hub so you can host gatherings and spend more time with friends and family outside. Here are some ideas and tips on how to turn your garden into a social hub for summer parties. 
The first element of a garden made for socializing is to create a focal point. You want a feature that grabs the attention of your guests and makes them go wow and draws them outside. This could be a water feature, fire pit, pergola, or a generously inviting seating area.
Add some new hard landscaping features
One of the most impactful changes you can make to completely transform your garden into a social hub for summer is landscaping features. Introducing a deck or paving area brings together your garden area and house, creating a seamless transmission between the two. An area to relax and host your summer parties and a terrace area are a must. 
Adding a hardwood pergola to your landscape creates a swoon-worthy focal point whilst also providing a gathering place for visitors. Hanging lights offer an instantly calming haven for a spot of evening relaxation on those long summer evenings. Add a raft of cushions for comfortable luxuriation.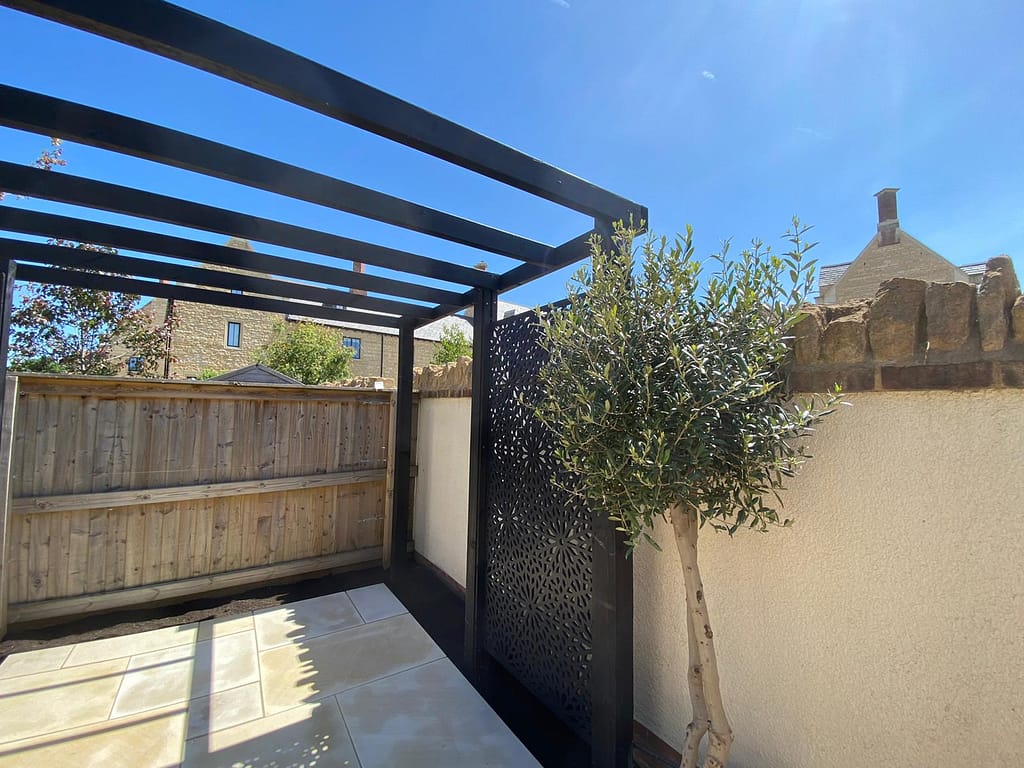 Seating
Seating can be an easy addition to give any garden a relaxed, sociable space This could be with a table and chairs, an outdoor sofa set, or a hammock or swinging chair. 
You'll need to think about how many people you want to try and accommodate and choose a seating plan people will feel comfortable in. As well as seating, think about cushions and blankets, which can make the space more usable all year round. 
Add some lighting
Continuing the theme of year-round outdoor living brings lighting into focus. Scatter lanterns on the ground and table and candles for a romantic scene.  You can also use lanterns to create a pathway to your outdoor hub perfect for evenings to help guests find their way to and from. 
Alfresco dining
Make the most out of the summer months and what better way than to cook and eat outdoors. With a kitchen garden, you are able to have the full al fresco dining experience outside, cooking and eating what you grow in your own garden. 
There are so many factors that help bring together your garden and tailor it for the perfect summer party hub, adding a few key features can totally elevate your experience. We hope we've given you some inspiration. 
Our team of garden designers and landscapers are ready to help kickstart your garden transformation and we're ready to bring those dreams to life. Tell us about them.