After the festivities are over and the family has left your house, are you always left with piles of food and wondering what to do with it? 
Looking for the best Christmas leftovers ideas? Want to use up your Christmas ham? Try our clever ways to use up Christmas turkey and ham. We've got you covered with our Turkey and Ham pie recipe for Boxing Day and beyond. Or if you fancy a meat-free delight, try out delicious vegetarian Root veg Rosti.
So why not use up the Christmas leftovers to make this hearty, deep-filled turkey and ham pie. You could use shop-bought pastry but we all know nothing beats homemade. 
Below you will find the ingredients needed to make this hearty Turkey and Ham pie.
Turkey and Ham Pie
Ingredients
about 600g cooked turkey, breast meat carved into slices, brown meat chopped
about 600g cooked ham, carved into thick slices
For the sauce
75g butter
2 leeks, cleaned, halved and finely sliced
pinch dried thyme
75g plain flour
splash cider vinegar
200ml turkey or chicken stock
250ml double cream
3 tbsp wholegrain mustard
1 tbsp chopped tarragon
For the pastry
500g plain flour, plus extra for dusting
½ tsp dried sage
185g cold butter, cubed
70g suet
2 egg yolks, for glazing
Extra Information
Preparation: 40 Minutes
Cooking Time: 1 Hour 15 Minutes
Serves: 10-12 People
Method
STEP 1
The first step is to make the sauce. Heat the butter in a saucepan, then add the leeks and thyme, cooking gently for 10-15 minutes until soft, but not coloured. Next, stir in the flour and cook until it's a sandy paste, then splash in the vinegar and bubble for a moment. Then, pour in your stock and bring to the boil, add the cream and let it simmer until you have a thick sauce. Stir through the mustard, tarragon and chopped turkey, turn off the heat and leave to cool.
STEP 2
To make the pastry, tip the flour into a food processor with the sage and 1 tsp salt. Then add the butter and suet, and whizz until fine crumbs. Keep the processor going and slowly pour in 150ml cold water until the pastry just comes together. Tip onto a lightly floured surface and bring together into a dough. Cut just over a third of the pastry and cover while you roll out the rest to line an oiled 20cm springform tin, leaving an overhang.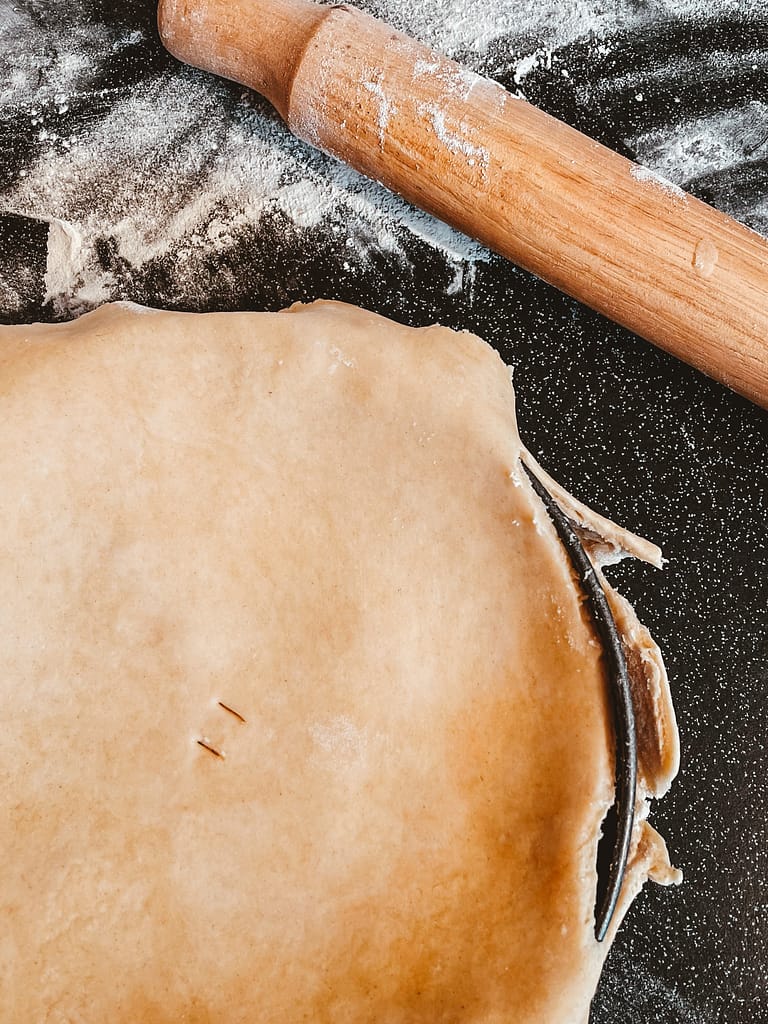 STEP 3
Layer some sliced ham or turkey on the bottom, then spoon and spread over a thin layer of sauce and repeat the layers until you get to the top of the tin, finishing with a final layer of meat, then press down gently. Cut away another small ball of pastry from the remaining third. Roll out the larger piece until big enough to cover the pie with an overhang. Brush the edge of the pie with egg yolk, then lift on the pastry lid and press the edges to seal before trimming. Crimp all the way round. Cut a little hole in the middle of the pastry to let steam escape. Brush all over with more yolk and use the last bit of pastry to decorate the top.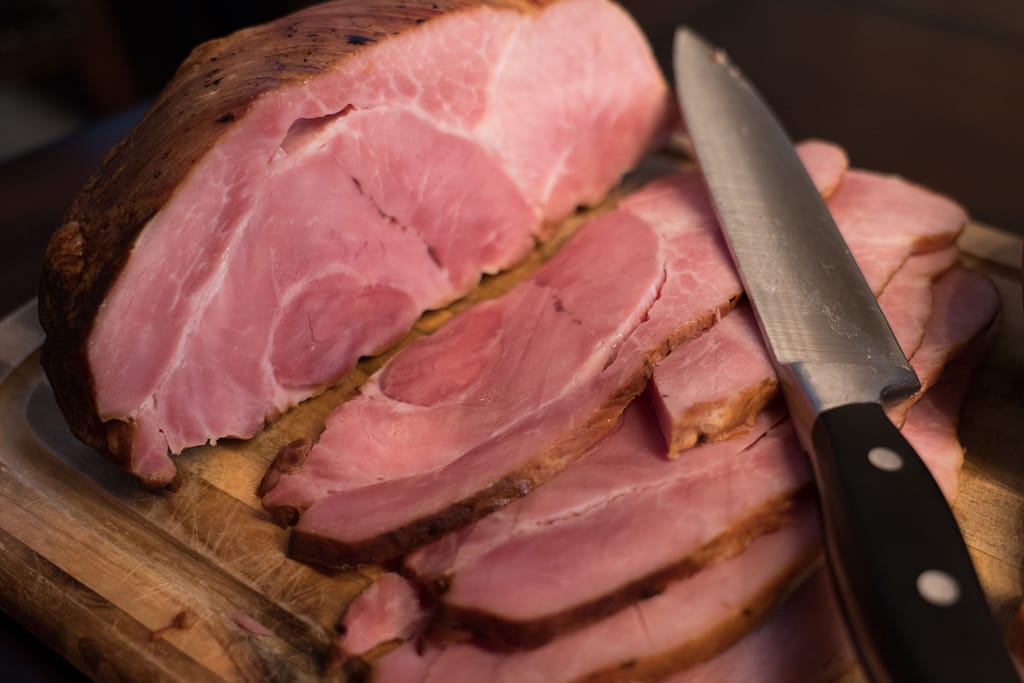 STEP 4
When you're ready to bake, heat the oven to 200C/180C fan/gas 6 with a baking sheet in it. Sit the pie on the hot sheet and bake for 45-50 mins. Leave until warm, remove from the tin and cut into thick wedges or cool and eat cold.
Root Veg Rosti
Looking for a vegetarian dish to use up your Christmas leftovers look no further…
Enjoy this root veg rosti. Leftover roast potatoes, carrots and parsnips find a happy home in this speedy dish, which can be served at any time of day.
Ingredients
250g leftover roast potatoes, finely chopped
150g leftover roast carrots and parsnips, finely chopped
100g Brussels sprouts, shredded (raw or cooked)
2 salad onions, finely chopped, plus extra ribbons to serve
1 egg, beaten
2 tbsp plain flour
1 tsp ground cumin
½ tsp salt
1 tbsp olive oil
To serve
4 eggs, poached (optional)
100g smoked salmon (optional)
lemon wedges
Extra Information
Preparation: 10 Minutes
Cooking Time: 20 Minutes
Serves: 4 People
Method
Step 1
Preheat the oven to 200˚C, gas mark 6. Put the root veg, sprouts, onions, egg, flour, cumin and salt in a bowl. Mix with a wooden spoon. Heat the oil in a small-medium ovenproof frying pan on a low heat. Put the mixture in the pan, press down with the back of the spoon and cook for 8 minutes.
Step 2
Put the pan in the oven; cook for 8-10 minutes, until golden and crisp. Carefully turn out onto a serving plate and use a sharp knife to cut into 4 wedges. Serve with the poached eggs, plus smoked salmon (if using), the extra salad onion ribbons and lemon wedges, for squeezing over.