Lichen Garden Antiques are a go-to for the discerning and curious-minded on the hunt for something beautiful, unusual or downright historic to adorn their landscape.
We caught up with MD, Darren Jones to discover how to pick your perfect personality piece, talk current trends and sneak an exclusive peek into his private guidebook to sourcing finds in France.
With so many antiques to choose from for the garden, what should we consider when looking for a first garden antique?
To buy a beautiful garden antique is to acquire a piece of history. It's something that someone has previously owned and loved, and there is a range of price points, so it doesn't have to be a huge investment.
Check out the design pages of newspapers and magazines to get some inspiration on how to incorporate ideas into your own garden. The internet and Instagram make it easy to find inspiration from landscape designers, as well as from homeowners undertaking renovation projects for old properties and gardens.
How do you think garden antiques add a personal touch to a garden? 
Choose something that you love, whether that's an ornamental piece like a statue, or more practical, like a trough to hold water. Position it to be seen from your home or as a surprise 'reveal' around a corner.
Some people collect antiques to mark special occasions like a birthday or anniversaries. Many of our visiting American clients fall in love with the Cotswolds and ask us to ship pieces from here to re-create the look at home. We've sent everything from staddle stones and statues to benches and huge wrought iron gates across the world.
Garden antiques conjure up visions of troughs, urns and fountains, but what out-of-the-ordinary items make stylish features? Are you seeing any current trends? 
One of the major trends we're seeing is people bringing garden antiques into the home. It creates a real talking point.
Our clients use old stone sinks in cloakrooms, staddle stone bases as dining table supports and old copper 'coppers' (a large metal vessel or tank used for heating large quantities of water, for pre-central heating bathing etc) as log baskets. Many of our commercial clients use reclaimed York stone for internal flooring.
Are you a collector of any particular type of antique in particular?
Just anything that we don't want to part with!
People sometimes feel unsure about how an antique would settle into their landscape. Any helpful hints? 
In gardens large or small, a garden antique creates a focal point in itself, whether it's practical or purely decorative, like a statue at the end of a vista – and of course, buying an antique is a sustainable way to enhance your garden.
Tell us about a favourite project you've worked on.
We've been lucky to have worked on many gold medal-winning gardens on RHS Chelsea Flower Show's Main Avenue. Discussions and planning always start more than a year in advance and the level of detail from the designers is incredible. We don't envy them the stress of the build, nor the sadness of breaking down their designs when it's all over, but when we visit the show it's fantastic to see it all come together and to play a part in it.
With spring just about making an entrance (albeit off to a chilly start!), we'd love to know your favourite things about this season. 
It's always great to see the landscape change after months of bare trees, plants and hedges. As new growth begins to appear in the garden, it's a great time to re-evaluate your garden and plan changes, whether that's re-planting, adding decorative antiques or setting out a new patio with reclaimed stone.
You source antiques from all corners, where are you off to next? 
Ah-ha, now that would be telling! We source our stock from the UK, Europe and all over the world, finding some of the most unusual pieces.
Just a little peek into your guidebook? What if we were to spend 48 hours on a sourcing trip in France with you? Where might we go? What would we see? 
L'Isle sur la Sorgue in Provence is famous for its antique markets and stores. The range is wonderful, but a word to the wise – you're unlikely to find a bargain. But it's well worth a visit for the beautiful river running through the town; banks lined with numerous cafes and shops.
It's a stunning area to visit. Abbaye Notre-Dame de Sénanque is not far from the town and is well-known for its spectacular lavender fields that feature on many of the region's postcards.
The village of Eyragues ranks as one of the most beautiful in France and boasts many remarkable gardens. Definitely, worth a detour. Try Bambous en Provence for something a little different.
Some of the pieces you come across must have amazing stories, do you have anything intriguing in your current catalogue?
One of our favourite architectural pieces was a large cupola from Westminster Abbey, which has found a new home as the centrepiece of a kitchen garden.
We also have sections of Roman aqueduct that people have stood on-end to use as a mini Stonehenge, but also as a water funnel.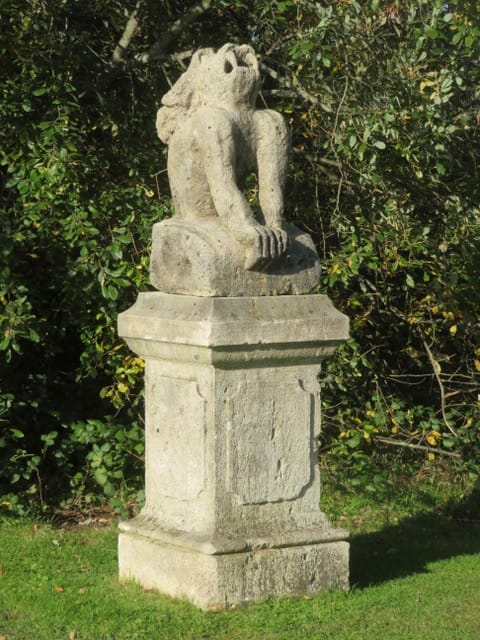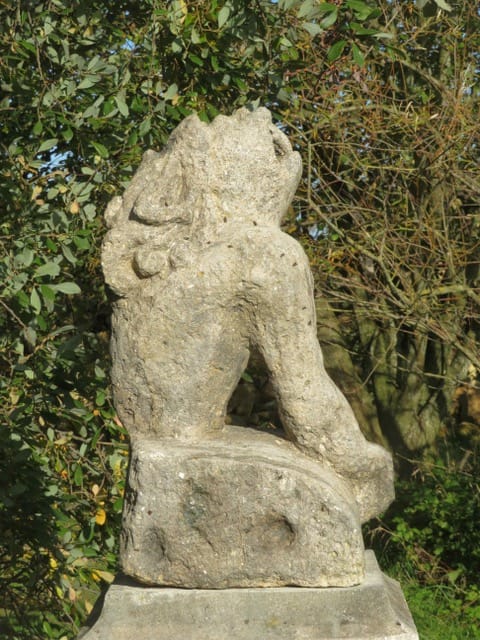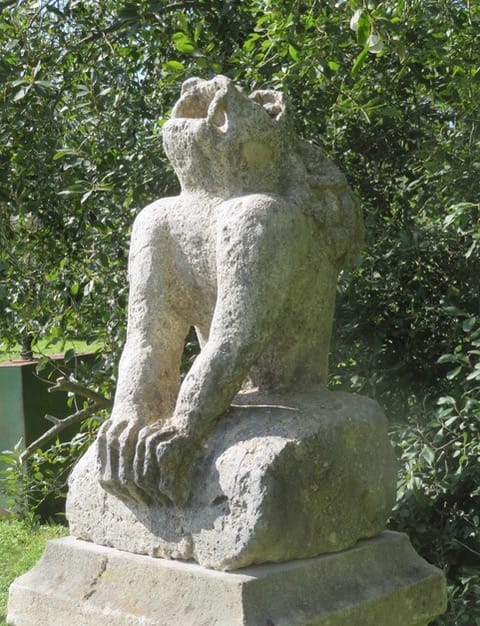 Currently, we have this very rare and quite extraordinary carved stone gargoyle (above) which dates back to the medieval period. It would have been designed both as a symbolic and practical protector of a building, acting as a spout to funnel away rainwater (the back has a carved gully).