With spring on the horizon what better time to become a master mixologist using ingredients plucked straight from the garden?
Our cocktail of choice this vernal season is our mouthwatering Spring Garden Daiquiri. Sure to tingle your tastebuds with refreshing flavours found within your very own garden, this cocktail is the perfect beverage to enjoy as you soak up the glorious surroundings of the springtime garden. Including a touch of home-grown rosemary and juicy rhubarb, let's take a trip into our recipe book and uncover how you can create a scrumptious Spring Garden Daiquiri this season.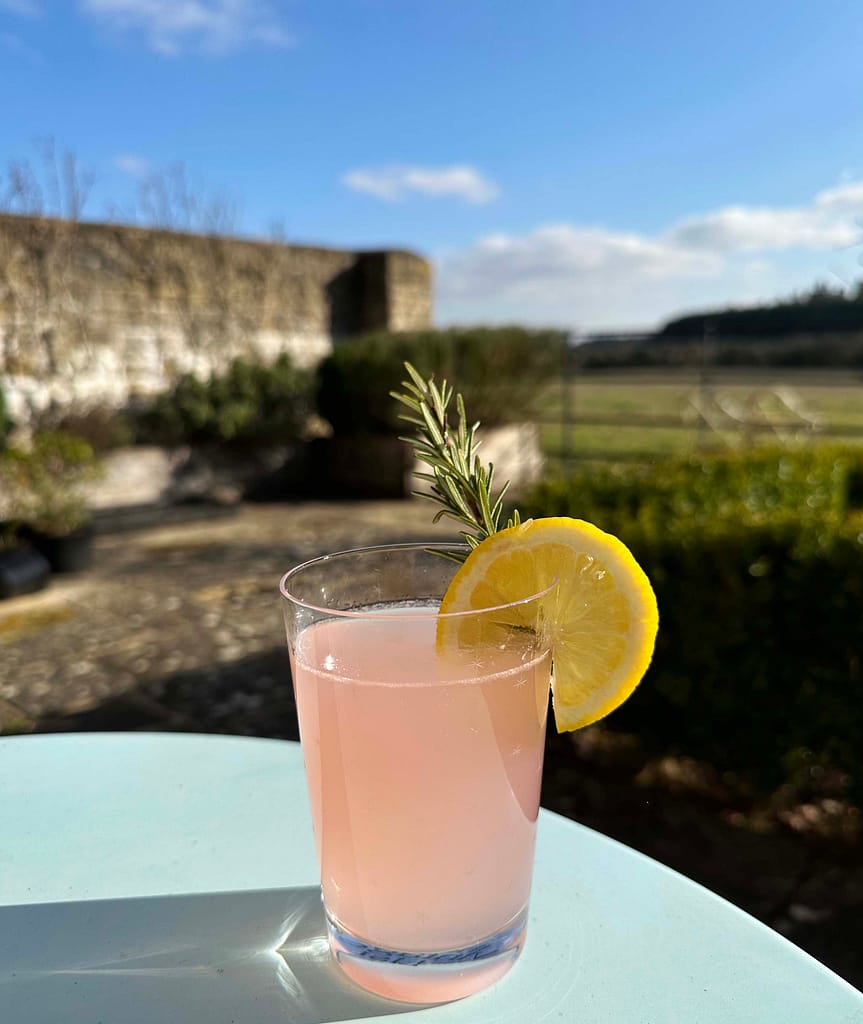 Ingredients (for two servings): 
50ml of rum
45ml of rhubarb juice
30ml of rosemary syrup
15ml of freshly squeezed lemon juice
50ml of ginger ale
To garnish:
2 sprigs of rosemary
2 slices of lemon
Instructions: 
Step 1 
Begin by gathering your garden-grown rosemary to create your very own rosemary syrup.  A simple and easy task, once you have made the syrup, it's time to make garden-fresh rhubarb juice. Collect 900 grams worth of rhubarb, wash them thoroughly, and then place them in your juicer.
If you don't have a juicer, you can boil the rhubarb and let it simmer for around 15 minutes, then strain using the back of a spoon to squish the rhubarb through a piece of muslin placed in a fine sieve, drain off and reserve the juice. When you have collected all the juice place it in the fridge to cool it for a few hours.
Step 2 
Now it's time to mix your cocktail (Mmm!). Scoop up the selection of scrumptious ingredients and grab a cocktail shaker. No need to panic, if you don't have a cocktail shaker to hand then a sturdy mason jar or a sealable container works just as well.
Next, pour the rum, rhubarb juice, rosemary-infused syrup, fresh lemon juice and ginger ale into the shaker. Adding a handful of ice if you're looking for an extra refreshing touch.
Step 3
Once all of your ingredients have been tipped into the shaker, give your cocktail a good old shake! (This simple step ensures that your cocktail is especially flavoursome!).
Step 4 
Generously shaken, we recommend decanting to a sparkling glass of your choosing.
Step 5 
To put the finishing touches to your beverage, decorate your glass with a slice of lemon and a freshly snipped sprig of rosemary.
Step 6
And now it's time to sit back, put your feet up, relax and enjoy!
Eager to discover more tasty recipes inspired by the garden? Take a scroll through our stories and explore a variety of delicious drinks and snacks.