The Landscape:
Overlooking the magnificent grounds of Blenheim Palace estate, we were ecstatic to commence this garden re-design, nestled within a delightful Oxfordshire village. From an existing design, this project involved us transforming the original concept drawing into a striking and bespoke garden space.
Locally hand-sourcing a combination of hard and soft landscaping materials, this project aimed to adapt this new build garden into a beautifully curated outdoor scene.
Hard elements: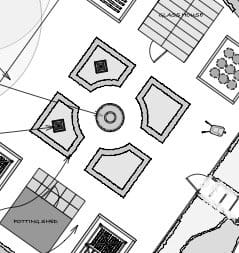 Having prepared the ground accordingly, we laid down a natural stone terrace with sandstone honed paving and naturally matched pointing. The existing pathways were also continued and a metal edging was installed to create a sharp and sophisticated look. A selection of feature herbaceous beds and borders were also introduced within the area, filled with nutrient-rich organic compost ready for planting.
To create an inviting kitchen garden entrance, we fitted a timber arbour to form a remarkable rambling rose walkway. 
Soft elements:
With a helping hand of soft landscaping, we aim to frame utterly captivating visual scenes that awaken your senses with floral fragrance and colour. For this project, we firstly dressed the terrace area with Taxus baccata globes, soft Penstemon 'Apple Blossom' and splashes of Geranium 'Ann Folkard'. To add a touch of sweet box scent, we also incorporated a hint of Sarcoccoca humilis.
To frame a welcoming garden entrance, we included a handful of creamy Hydrangeas and wonderfully scented Daphne. Filling the surrounding borders with  a wash of colour, we planted tulips and narcissus to diffuse a hint of spring colour.
Invited in by an enchanting arbour, we created a distinctive rose walk. Welcomed by a collection of climbing roses, this area forms a painterly vision filled with planted beds and an understory of lavandula.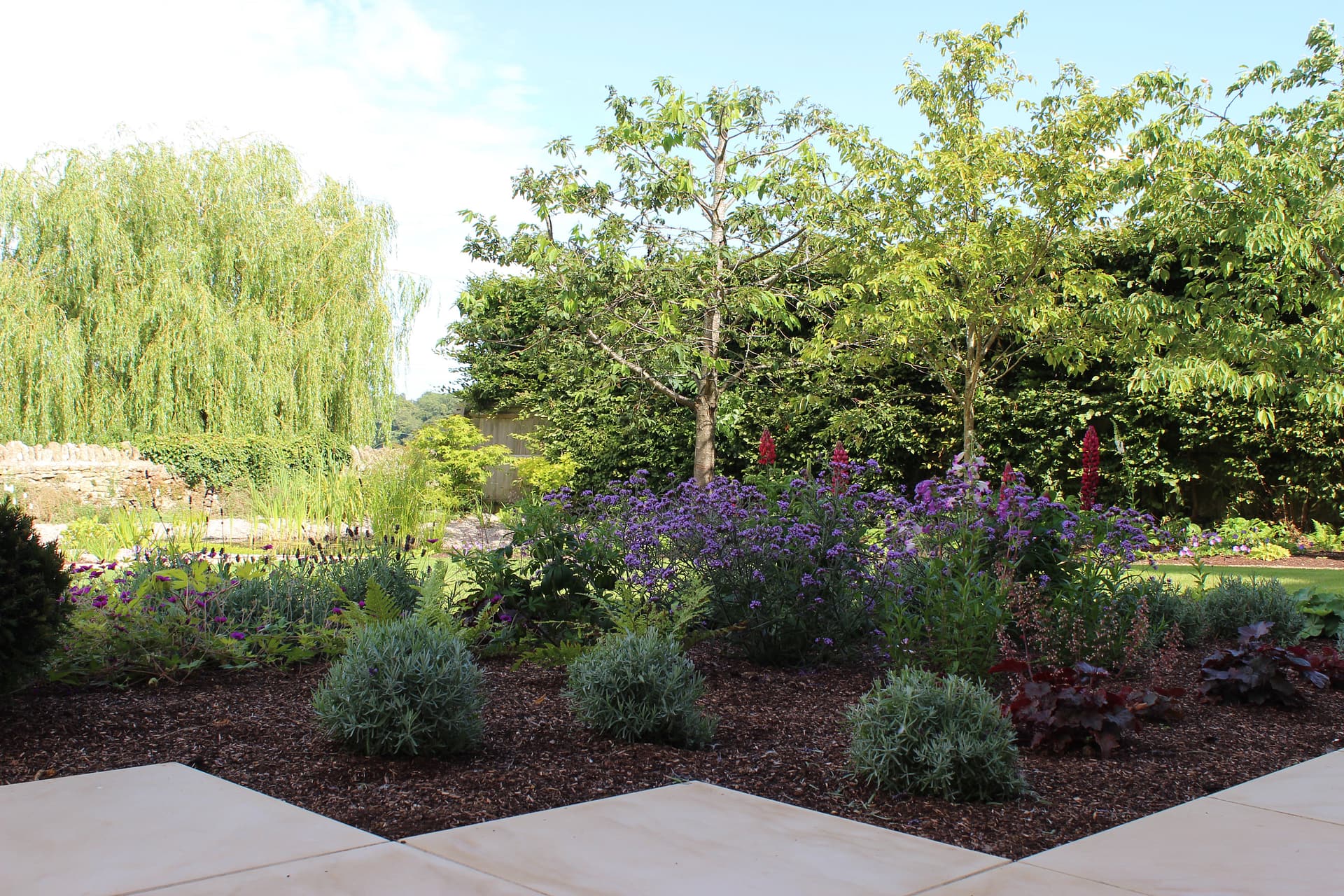 What a Joy
``Wow! Just got home in the dark, but it still looks amazing!``