This year's first heatwave is finally upon us, so it's time to bring out the BBQ, inflate the paddling pool and dust off the summer furniture.
The first thing we all think about when the heat arrives is to soak up the sun, however, get your garden into shape first and you'll be able to relax and enjoy lazy days, basking in the weather so much more. 
Your garden is an extension of your home for the family to enjoy so why not make sure it looks its best. Here's our Head Gardener's top summer gardening jobs which are worth the time and effort to have your garden looking its best for the hazy summer months ahead.
Make natural deterrents for pests
When hot weather returns so do many garden pests. If you are looking for a natural and poison-free solution to help protect your garden and most importantly your kitchen garden, then we've got a few suggestions for you. 
Looking to keep pesky slugs and bugs from munching their way through your crop? Take a scoop of grapefruit or melon and place it near the areas of your garden which need protecting, it will help as a natural deterrent to flies, midges and slugs. 
Placing these in the areas of your garden you want to protect, will attract the slugs and bugs to the fruit rather than your garden. Once you have distracted them, it makes them easier to remove from your garden and keep your plants and vegetables looking their best.
Secondly, if you can find some natural wool pellets, you can place these around your plants and water as they will expand and become itchy for the bugs so they refuse to go near them again.
Pruning Buxus and Topiary Shrubs
One job to carry out at the beginning of summer is giving a prune to any Buxus and topiary shrubs around the garden. You should aim to prune your Buxus twice a year, once in June and once between August and September. But you need to carry this out on cool and cloudy days, not hot days, or you may scorch the leaves and damage them.
Care For Your Containers
Container gardens are the perfect way to add a splash of colour to your garden and can add structure to your patio area or paths. They also give you more options to plant if you are limited with space.
With containers, it's important to remember to water frequently in the hot weather as smaller pots will dry out quicker when in direct sunlight. As rain isn't always guaranteed between April and September, frequent watering is vital to keep your plants looking their best and make sure the soil is full of moisture. 
If you have large-leaved plants in containers or hanging over them, these can act as shade and prevent the water from getting to the roots of the plants, so be sure to get your watering can or hose right down into the heart of the container, close to the soil.
Keep Your Lawn Healthy
One of the most important jobs all year round is making sure your lawn is looking its best, come sun or snow. During hotter spells, your lawn might need a bit more help when there is less rain, especially in hot sunshine it will dry up quickly. If you have several days without rainfall you should give your lawn generous water, once a week until there's more regular rainfall again.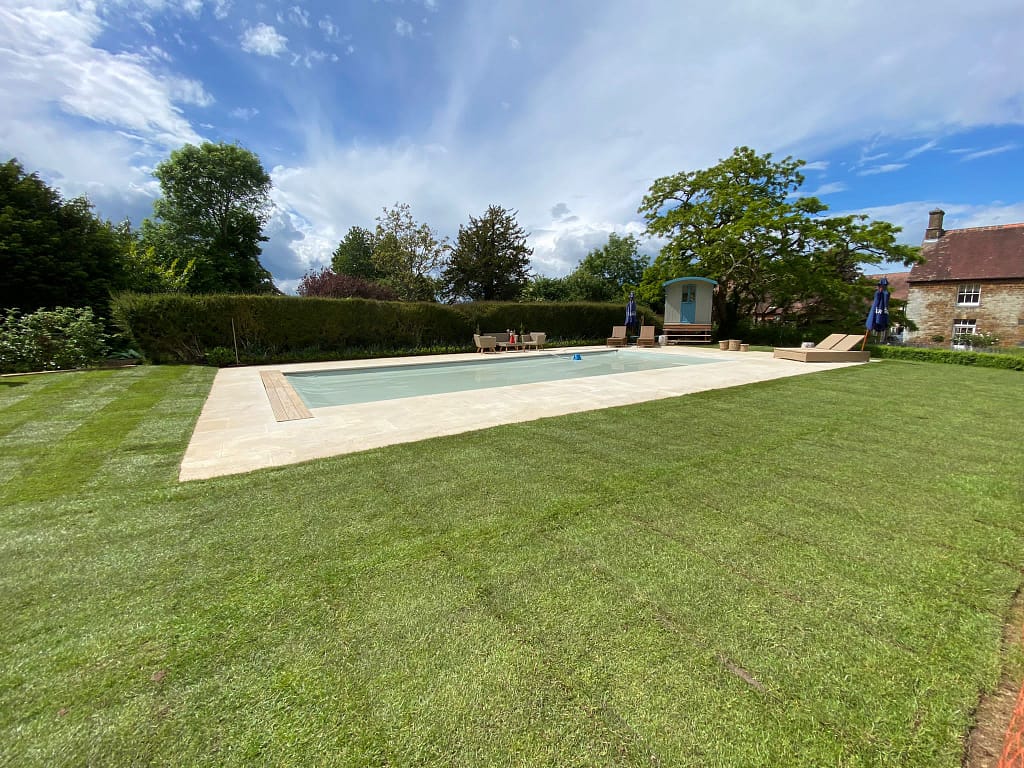 When cutting the grass, raise the trimming height on your mower keeping grass blades longer will help the lawn stay green, protecting the moisture levels in the soil underneath. When the weather is dry, it's better to water the lawn infrequently but heavily, rather than frequently and lightly as it helps to promote deeper roots to develop,  which over time will help your lawn become more resistant to drought.
Towards the end of summer, when your lawn may have had a lot of use from little ones and friends, it could be suffering from a bit of overuse. Hollow tining is a method used to help aerate the lawn to allow it to heal after a lot of use.
It's a soil exchange process, removing thatch and soil and replacing it with quality sand to help water move through the lawn and makes it easier to grow. For larger lawns a mechanised aerator is used to cover the larger surface however, for smaller lawns, a garden fork will be able to do the same job.
Clean Up Garden Furniture and Decking 
In our own gardens we're getting ready to welcome the long warm evenings with open arms, and with that in mind, now's the perfect time to give garden furniture a good once over. 
A bucket of hot soapy water and a sponge will be ideal to take off the dusty and dirty furniture, and give it a new sense of life. For wooden furniture, re-oil it to give it an extra protective layer over the summer season. 
Breaking out the pressure washer for the patio or any decking you have is a quick and easy way to give new life to any terrace area. If you turn down the pressure and keep it at a good distance from the patio or decking, it will help not to take off any paint or damage any surface or become brittle.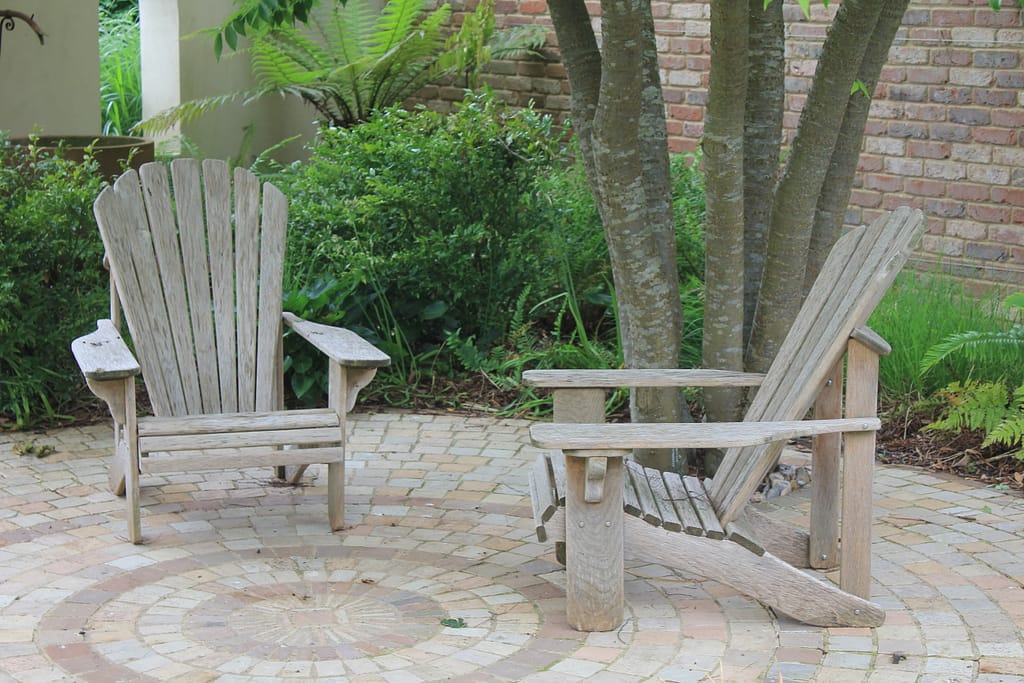 Sit In The Shade and Plan Your Spring Borders and landscape
Sometimes spending so much time in the sun can be exhausting and you need a well-deserved break. Why not take some time in the shade to begin planning your spring borders. Get ahead and start ordering any new bulbs and seeds you'd like to plant in autumn so you can enjoy beautiful spring blooms.
We're working on planting schemes now that will help extend the life of colour and interest into the autumn, textural forms and structures for the winter and a bright and early start to blooming spring.
Perhaps you're wishing you'd landscaped earlier in the year for a dream garden to lazy in as we head into our first heatwave of the year? It's never too late, you'd be surprised what can be achieved by the time high-summer turns to Indian summer. 
Our landscaping team are always on hand to offer some ideas and cast an eye over any plans you might have already. Whatever your plans or ideas, get in touch with a member of our team today to kick start your plans for your garden space. 
With all that said, summer is definitely made for sitting back and enjoying your garden in its best form and enjoying your hard work. Whether that's enjoying barbecuing and your own homegrown fruit and vegetables on the garden grill, or gathering friends and family for a day relaxing outside.
If you're ready to elevate your garden, we're ready to bring those dreams to life. Tell us about them.