A Christmas wreath is a beautiful way to welcome friends and family to your home over the festive period, making them feel welcome from the moment they arrive. We think they're at their most beautiful when crafted from Mother Nature's very own cornucopia of natural materials, which somehow seem to make even a first-time wreath maker's efforts look deftly put together. 
So we've roped in expert wreath stylist, Lisette Cook, to give you a step-by-step masterclass on how to make your own Christmas wreath with just a few basic items and some foraged foliage, to lend your entrance some generously festive cheer. 
In the 16th century, the use of wreaths during Yule was adopted by Christians and became a custom in the form of Advent wreaths. These wreaths were traditionally made of evergreens, which also symbolize eternal life, holly oak, and red berries. The red berries and the thorny leaves of the holy oak represented the crown of thorns worn by Jesus and the drops of blood that they drew.
Read on to learn how you can make yours…
Step One
Gather your materials…
You will need:
One wreath ring

Scissors

Green twine

Florist wire

Moss

A variety of hardy, textured foliage such as spruce, ivory, evergreen oak and buxus. 

Christmas decorations such as fir cones, ribbon

Dried oranges and cinnamon sticks look great and create a deliciously Christmassy  aroma.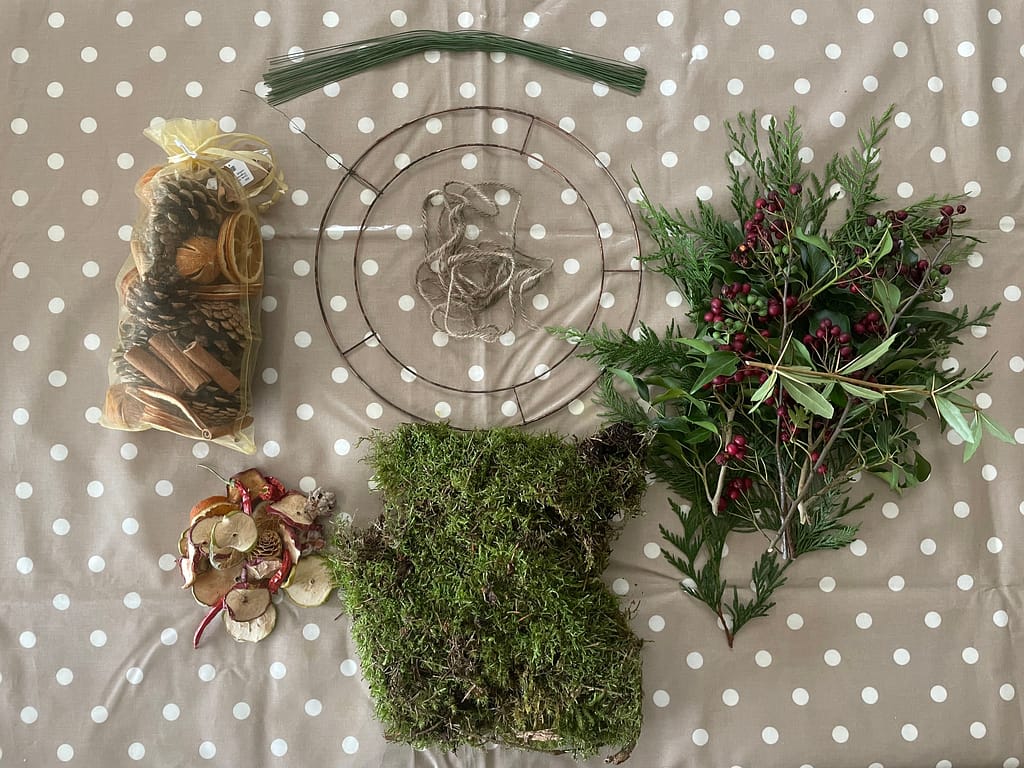 Step Two
Secure generous handfuls of the moss to the top of the wreath ring, securing tightly with green twine to create a compact filling for a sturdy base to work on.
Continue until the whole wreath ring is covered with an equal amount of moss all the way around. Finish with a loop of the green twine on the reverse, ready to hang on your front door.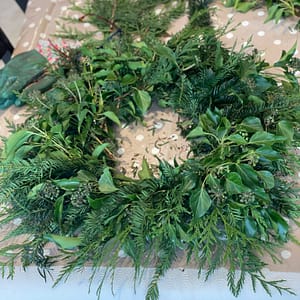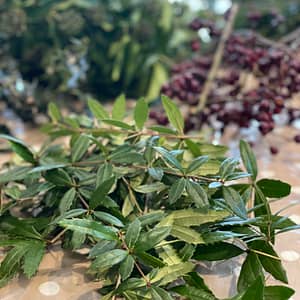 Step Three
Bundle cinnamon sticks together with wire, finish with ribbon and attach these with equal spacing to the wreath using the floristry wire.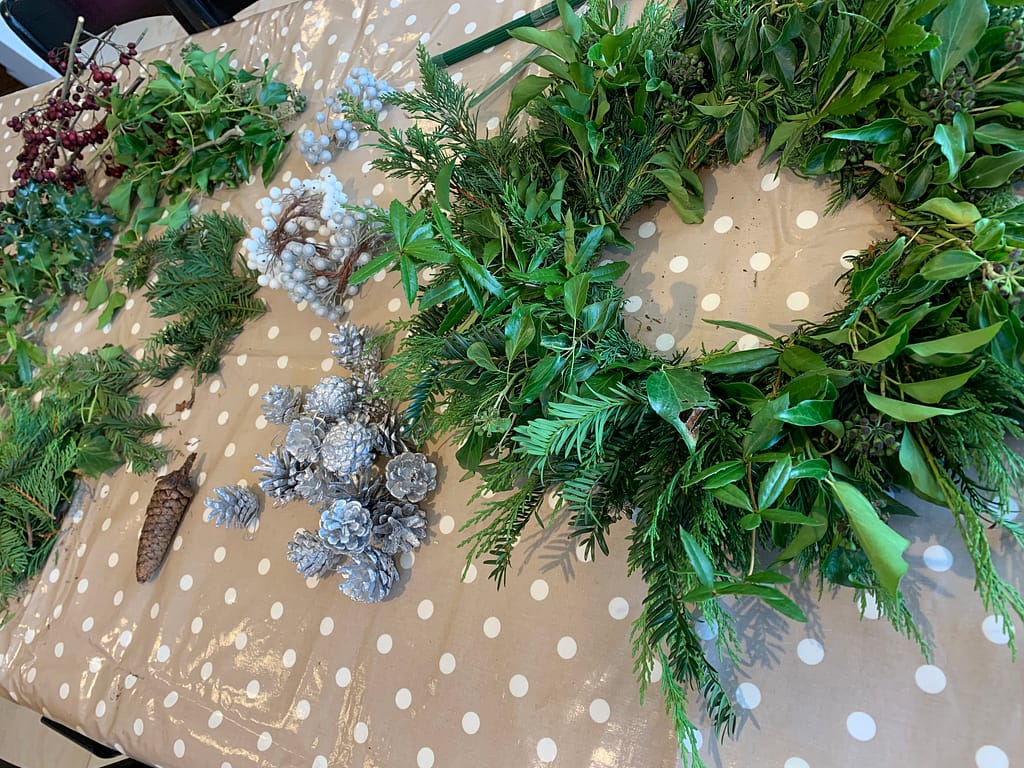 Continue decorating your wreath, secure floristry wire to each decoration, place the wire directly through the foliage and moss, pushing it right through to the reverse, bend and return back through to hide the ends. Lo and behold you have finished making your Christmas wreath!
In need of a little inspiration, here's a couple of Lisette's creations, styled in different colour-ways for two alternative, but equally artful looks.
Immerse yourself in more stories from the garden. Or explore our full garden ware range.
For true festive wonder, enter MAGIC15 at the checkout for 15% off orders until 22nd December in the Bloomsbury Home Store.