When designing your perfect outdoor space getting the right balance of soft and hard landscaping is essential. 
Whether you're partial to a sweeping parkland terrain, prefer the vast diversity found in a garden broken down into rooms or aspire to the perfect courtyard retreat, carefully harmonising both the hard and soft elements is paramount to your success. 
The distinction between the two is not always obvious. Hard landscaping consists of work carried out using inanimate materials that do not greatly change over time such as bricks, stone, wood, soil, concrete and sand. Whereas soft landscaping embodies all things living that change and evolve constantly such as seeds, plants, bulbs, hedges and trees. 
Gazing over vast open sceneries such as Blenheim or Stowe designed by Capability Brown with their expansive lakes and sweeping valleys the view may appear entirely natural (and in fact, that's exactly what these designers had in mind), but every waterway, elevation, copse of trees and hedgerow has been meticulously placed to ensure that the optimum perspective is achieved through either the extraction of soil to produce a lake or valley by the hard landscapers or the planting of trees and hedgerows by the soft team. They would even go to the extent of carefully lifting ancient oak trees, transporting them anything from a few feet to a mile or two, then replanting where they were better frame a view (not an easy feat in 18th century).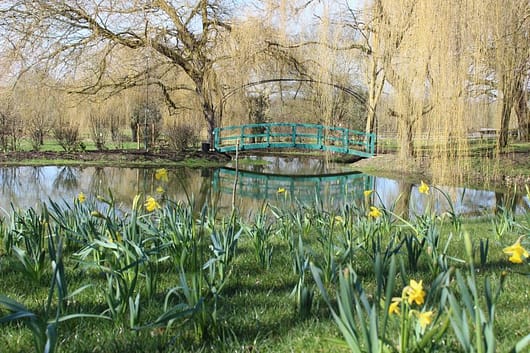 When it comes to your own garden don't be constrained by imagined parameters between what you expect to be hard and soft landscaping. Rather than using close board fencing, trellis or walls to divide or block off unsightly areas in your garden, use a copse of trees or native hedgerow to create more year-round interest in your garden. As they change with the seasons, this will also add colour as well as a range of habitats that will attract a wide variety of birds and insects, which in turn will help to keep your garden healthy and happy.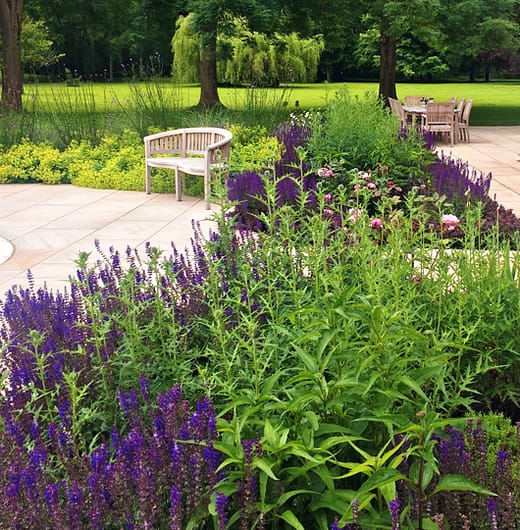 By surrounding an area with tall grasses that sway gently in the breeze or planting pleached trees to add a little extra height, you can create yourself a peaceful sanctuary that will provide more privacy while still letting soft dappled light in to bring an air of calm.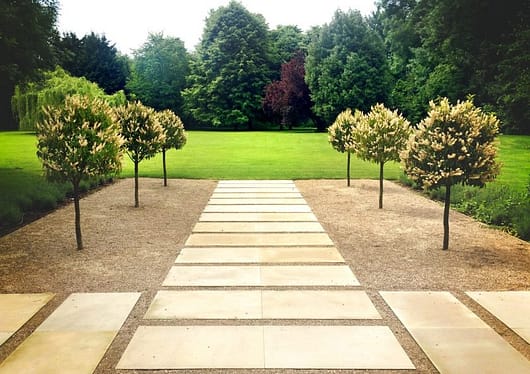 Using a mix of hard and soft landscaping is also highly effective. Erecting an arbour rail and adorning it with gently climbing clematis or star jasmine will not only perfectly frame a view, but will also smell wonderful! If you're looking for a feeling of seclusion, but want to ensure the vista is left unobstructed then creating a sunken firepit and seating area, surrounded by carefully planned planting offers a feeling of intimacy and privacy (as well as warmth in the winter).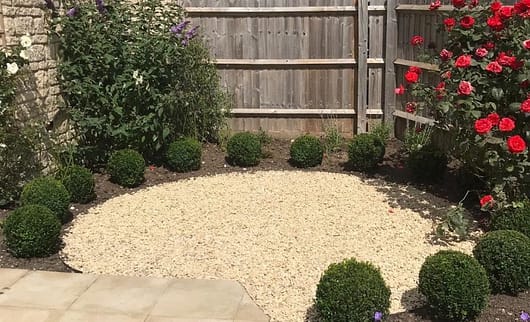 If you're in need of some bespoke ideas to make the most of your outdoor space, then say hello to our team.
We can help you to design the perfect oasis, smoothly guiding you through the whole process from garden design, hard landscaping, soft landscaping and even providing a garden maintenance program to ensure that your garden looks its best all year round.