Looking for the ultimate gift for the gardener in your life? Something personal and thoughtful, practical but stylish? 
Look no further! It's no surprise Simon and the team have a wealth of festive gift ideas for garden-lovers. Let's see what made the final cut with their garden notes in the top 10 best gifts for gardeners this Christmas.
Whether you are looking for super tools, a real treat or natural beauty, discover The Oxfordshire Gardener's guide to gifting: 
1. For the gardening hotshot:

The Swiss Army knife of garden tools, a Hori Hori is the superlative subsurface prospector. A deceptively simple looking multi-tool, it can be used to weed, saw woody stems, divide perennials and plant bulbs (some even come with the blade engraved with millimetre rule, which makes gauging planting depths and measuring a doddle). Ideal for the gardening adept. 

Hori Hori Knife by Niwaki, from £24
2. For the kitchen gardener: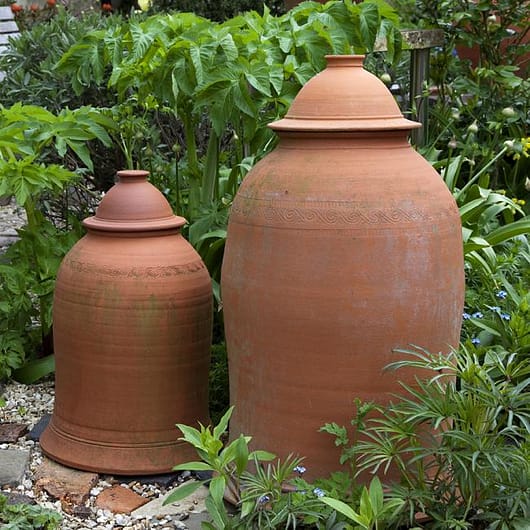 These handsome rhubarb forcers will encourage early growth whilst keeping rhubarb delicately pink and tender. Plus, they look seriously architecturally graceful.  
Rhubarb Forcers from Whichford Pottery, from £180
3. Great for getting young ones in the garden: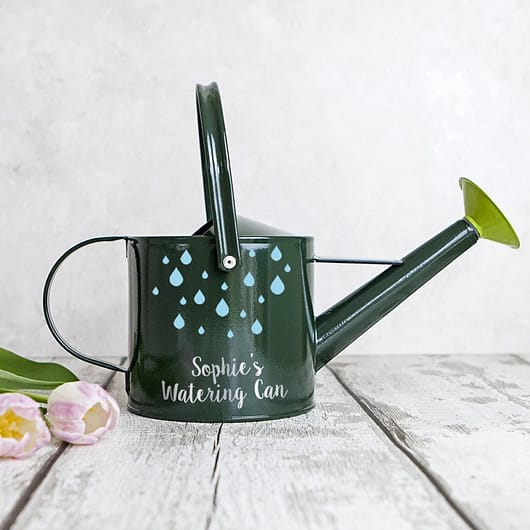 Watering is so much fun for little ones, so get them involved in growing from the outset. Little fingers make perfect-sized dibbers for planting easy-to-grow seeds, and as they sprinkle them with water from their own personalised watering can, they'll be thrilled by watching their seedlings spring up.
Personalised Children's Green Watering Can from Jonny's Sister, £26
4. Rather nice for the nifty gardener: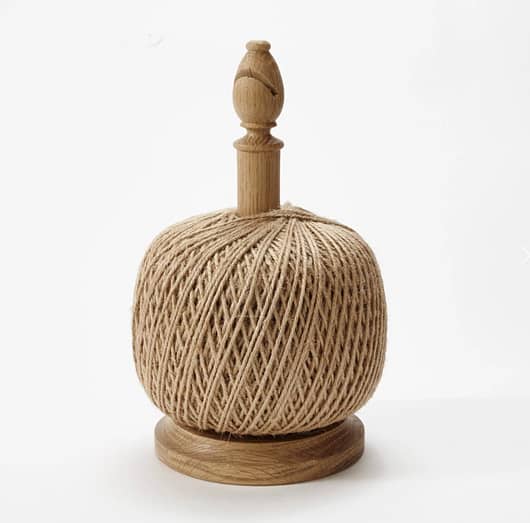 Beautifully turned in solid oak, this stand comes with a 500g ball of twine and includes a nifty cutting blade in its design, making it not only handy, but perfect for keeping twine all neat and tidy.
Refill twine available. 
British twine and oak stand from Wood and Meadow, £22
5. For the glamorous gardener: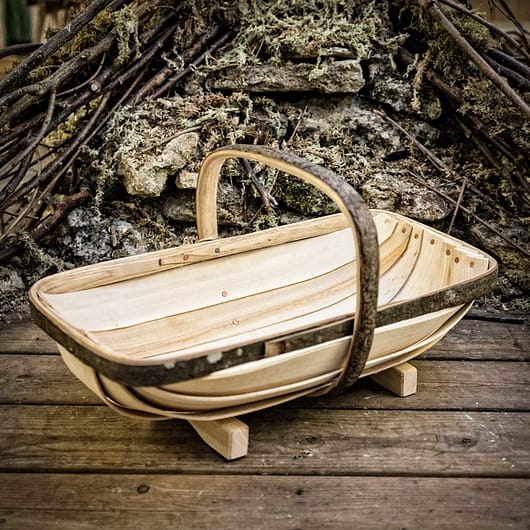 The original trug. Handmade in Sussex from split sweet chestnut and cricket bat willow. Authenticity reigns here with each trug being signed and dated. A beautiful carrier for your bounty of fruit, vegetables and cut flowers.
Royal Sussex Trug from Burford Garden Co., £85
6. Best for the bee enthusiast: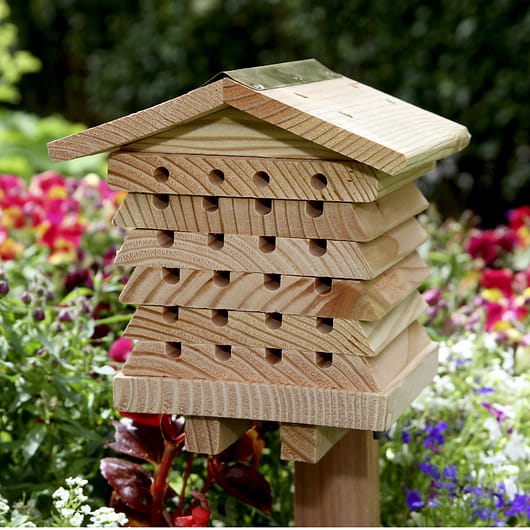 Know someone with a passion for pollination? Help them attract more bees to their garden by giving them a cosy home for the more solitary types. Each hole is the perfect size & specification for industrious solitary bees to burrow, and bringing them to a garden helps to keep the ecosystem of the local plant environmental diverse and healthy. 
Solitary Beehive by National Bee Supplies, £29.99
7. For the Roseologist: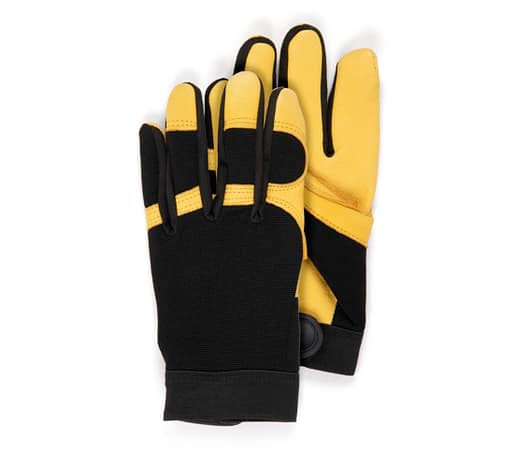 Many gardeners have fallen for the manifest charms of roses, but while roses have a sublime beauty, some defend that beauty from harm with sabre-like thorns, leaving hands ragged. Keep your rose garden devotee's fingers scratch-free with these flexible and durable all-round winter garden gloves.
Ladies & Mens Winter Touch Gloves by David Austen Roses, £25
8. Best for studious gardener:
Eat. Sleep. Breathe gardening? Get them something for the nightstand to keep them musing on plant-picks through long winter nights. Whilst Jekka McVicar's marvellous compendium on herbs may not bring dreams of sugar-plums dancing in their heads, it may bring something sweet to their garden. Angelica for example. 
A Pocketful of Herbs by Jekka McVicar  – Bloomsbury Absolute, £12.99. 
9. One for the 'got no time' gardener: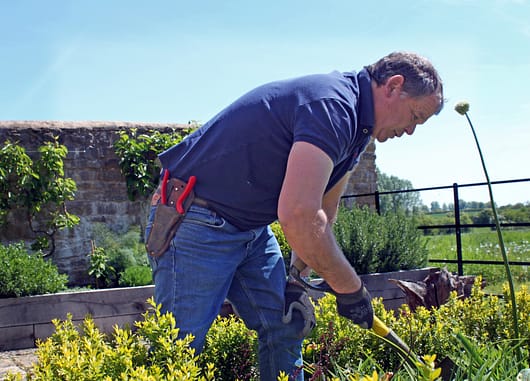 We all know someone like this (or maybe its even you!). They love their garden, dream of pristine parterres or well-managed woodland, but the hustle-and-bustle of modern life just gets in the way and come the weekend deadheading, dividing, pruning and mulching take back seat to computer screens, chores and children's activities. Give them the gift of a Head Gardener for the day (or treat yourself!) to give the garden a rejuvenation. 
The Head Gardener Experience from The Oxfordshire Gardener, £220
10. For the indoor gardener: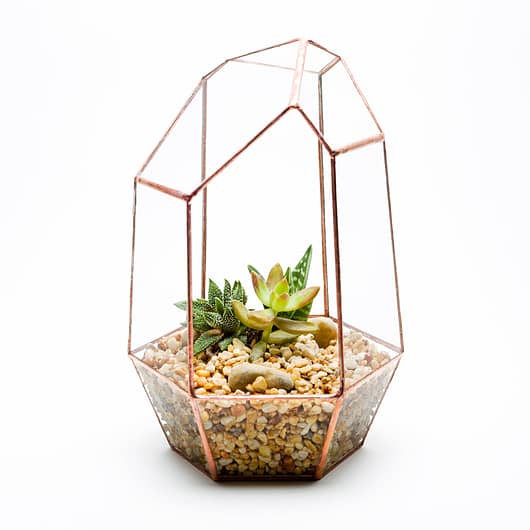 Not keen on the cold? For the fair-weather gardener, there's still plenty of green-fingered pursuits to keep them busy over winter. Foster their horticultural horizons with this gorgeous Copper Gem Terrarium, which comes with a selection of cacti or succulents hand-picked by botanists. They'll even add a cluster of fairy lights for added eye-catching artfulness, should you wish to up the festivities.  
Copper Gem Terrarium by The Urban Botanist, £74.95
11. For the hard-working gardener: 
And after all that hard work in the garden, reward the gardener in your life with luxuriously decadent, but oh-so-stylish Gin Mule Hamper. Inside you'll find a 70cl bottle of Sipsmith gin, two hammered coppery mugs, a wooden muddler, recipe cards and straws. And oh…it comes with an 18ct gold mini crow bar for opening the crate, don't you know! 
Gin Mule Hamper by notanotherbill.com, £85
Happy Gifting!
Find out more about The Oxfordshire Gardener and our horticultural services –  garden maintenance, landscaping and garden design.