A season associated with both birth and growth, springtime will soon be with us. And with the arrival of springtime comes a variety of flamboyant blooms, all flourishing fantastically within our gardens. 
From sapphire to scarlet petals, spring truly catalyses a whole colour wheel of shades to disperse around the garden (what we like to call a hint of "the natural abstract"). Every springtime we wish to add a heartening splash of floral colour to gardens throughout Oxfordshire and beyond. If we are being completely honest (if it wasn't impossible) we wish we could sprinkle a crowd of booming blooms within every garden this spring! 
Here at The Oxfordshire Gardener, we love bringing gardens to life with our carefully tailored planting schemes. Our soft landscaping team and planting designers thoroughly research and hand-pick plants to suit the desired outlook and tone with the surrounding landscape, whether that be a fullness of traditional and native beauties or more cooly contemporary specimens and cultivars. 
Refreshing and lively, there's no better addition to your spring garden than a collection of utterly glorious flowers. So, here are some favourites, that really earn their keep, that we'd thought we'd share with you! Sit back and relax with a steamy cuppa, whilst we transform the garden of your imagination into a vibrant paradise of colourful petals. 
Hellebores 
First up we have the harmonious Hellebores, better known as the "winter rose" or the "hybrid lenten rose". Originating from the Ranunculaceae (buttercup) family, there are said to be around 20 different species of hellebores. Blooming between February-May, this enchanting flower is a springtime delight that is both available in a range of exquisite colours and is decorated with a range of detailed patterns. Beautiful and bold, these flowers are renowned for their low-maintenance characteristics. In order for these pretty perennials to flourish to their fullest potential, ensure that they are planted in an area that includes a balanced amount of shade and sunlight.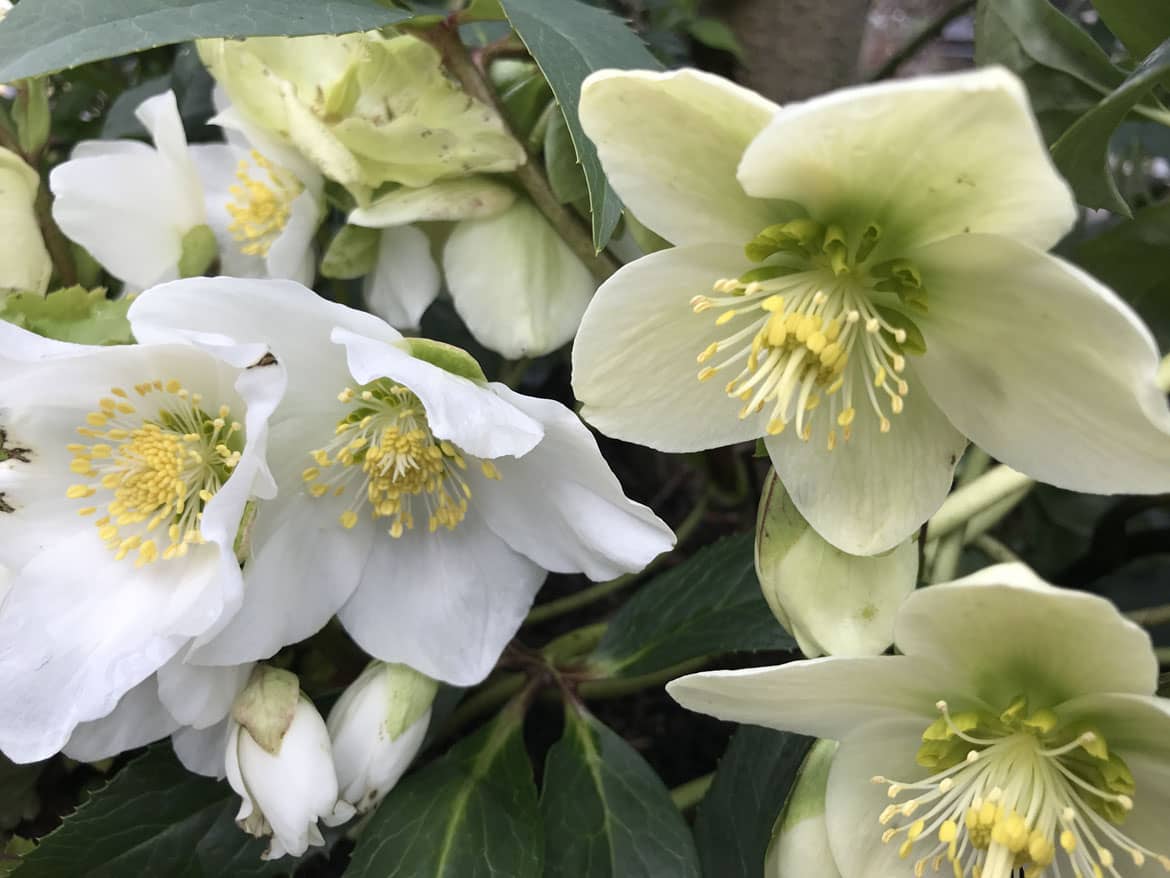 Bluebells 
Ahh, the British bluebell, a truly iconic symbol that springtime has arrived. Scientifically known as the Hyacinthoides non-scripta and deriving from the Asparagaceae family, bluebells are traditionally found blooming within woodlands between April-May. Producing a large quantity of nectar, bluebells attract all kinds of wildlife (specifically pollinators), therefore they are great for increasing biodiversity. And let's not forget how breathtakingly beautiful these flowers can be. Forming an archway of lilac-blue droplets and supported by a thick emerald stem, these charming flowers resonate an aesthetically warm welcome into springtime.
Fun fact alert. Bluebells also have an extraordinary history, with their sap once being put to use during the Elizabethan era as a sort of book binding glue… how peculiar!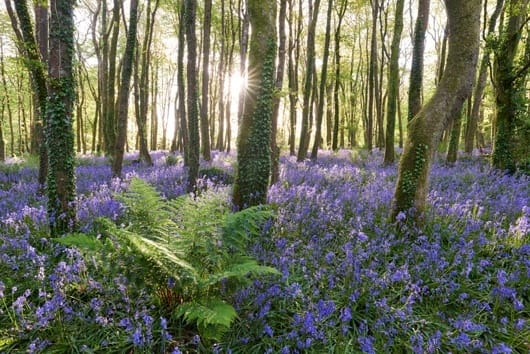 Tulips 
Celebrated for their wide variety of colourings, the tantalizing Tulipa is a fascinating springtime flower that will always have a special place within our hearts and our gardens. Blooming beautifully throughout March-May, tulips love the spring sun and are very easy to maintain. Showing off an array crimson, pink, lilac and many many more delightfully coloured petals, tulips form a collection of spring showstoppers that guarantee to be a treat to the eyes. Tulips also have a past jam-packed full of unbelievable facts.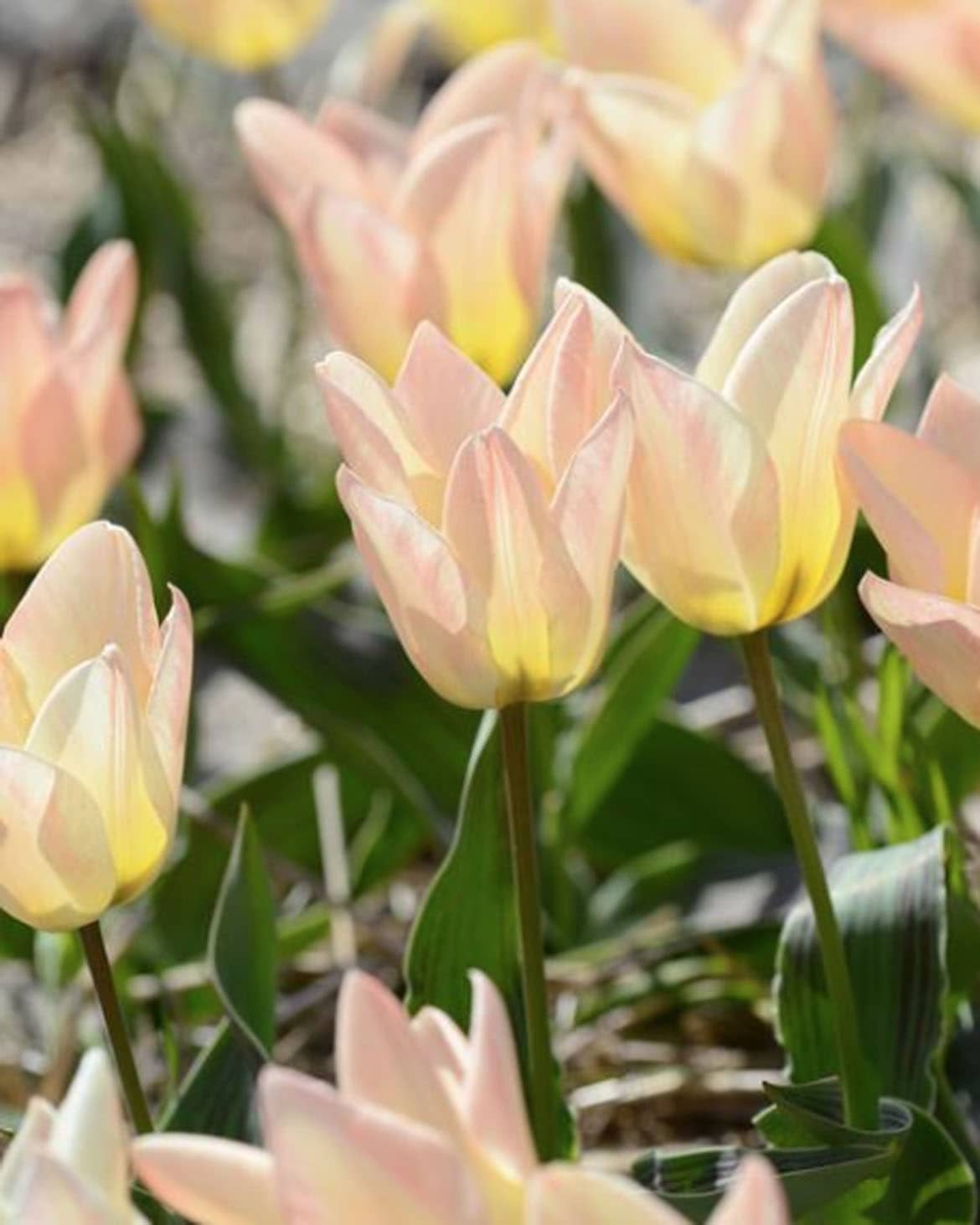 Alliums 
Typically found projecting a firework of purple flowerheads, alliums are a glorious perennial plant that guarantee to enhance an essence of springtime within your garden. Bearing over 700 different varieties, it's no wonder that alliums are such a popular and intriguing seasonal plant. Whilst luring in pollinators to your garden these delightful plants also provide gorgeous cut flowers, perfect for creating exquisite dining table arrangements and beautiful bouquets. Alliums can be planted in both borders and pots therefore allowing you to create a bespoke and authentic design for your garden. 
Daffodils
And finally, we have the noble daffodil, also known as narcissus. An extremely easy-going plant (which is very fitting for the springtime), daffodils do not require a specific type of soil and are also suitable for planting within areas that obtain both shade and sunlight. Fragrant and oozing spring refreshment, daffodils are delightful both indoors and outdoors. Famous for representing both fresh starts and relationships, daffodils have become a historical symbol of Easter for this very reason. 
Are you searching for someone to add a colourful planting scheme to your garden? Contact us today and find out how we can help you achieve a dreamy springtime garden.