If you asked us the fundamental meaning behind Bloomsbury, we would say quality, quality, and quality once again! 
Homeware is the essential element that makes a home unique to you. And the best part is that everyone's collection is different. From abstract to the minimalistic, everybody's taste is specialised and so we have developed our very own collection of the finest furnishings, that has a piece for everybody within it. With quality at the heart of our range we wanted to source a variety of statement pieces to cherish that would last a lifetime. And then we came across The Isle Mill. 
Producing an endless range of tremendous textiles and throws, we were truly astonished by the attention to detail present within every single piece. Made in Scotland, stylish design founded upon hand-painted archives or history and art dating back from the 19th and 20th centuries. At Bloomsbury, we believe that the true beauty of our brand is that every one of our pieces has a story behind it. And this is why The Isle Mill was perfect! With every item crafted from the utmost love and care, these iconic pieces are packed with passion and a thriving history. So sit back and fall in love with The Isle Mill just as we did. 
Where it all began 
Established in 1783, The Isle Mill has developed a prestigious reputation over the decades for producing Scotland's finest upholstery materials and soft furnishings. Founded in Dumfriesshire by a small team and a group of looms, the company was formed within a small tower (that if you look closely, can be seen within the company's logo) and with flourishing success moved to its current home in Aberdeenshire to expand. 
During the 1970s, The Isle Mill decided to develop its collection. Branching away from its original tweed textiles, the company began producing tartan blankets and other soft furnishings. This expansion caused the company to grow at an exceptional rate and thus catalysed a further expansion of the company during the 1980s. This extreme growth caused The Isle Mill to relocate again to Keith, whereby their mill is still currently based.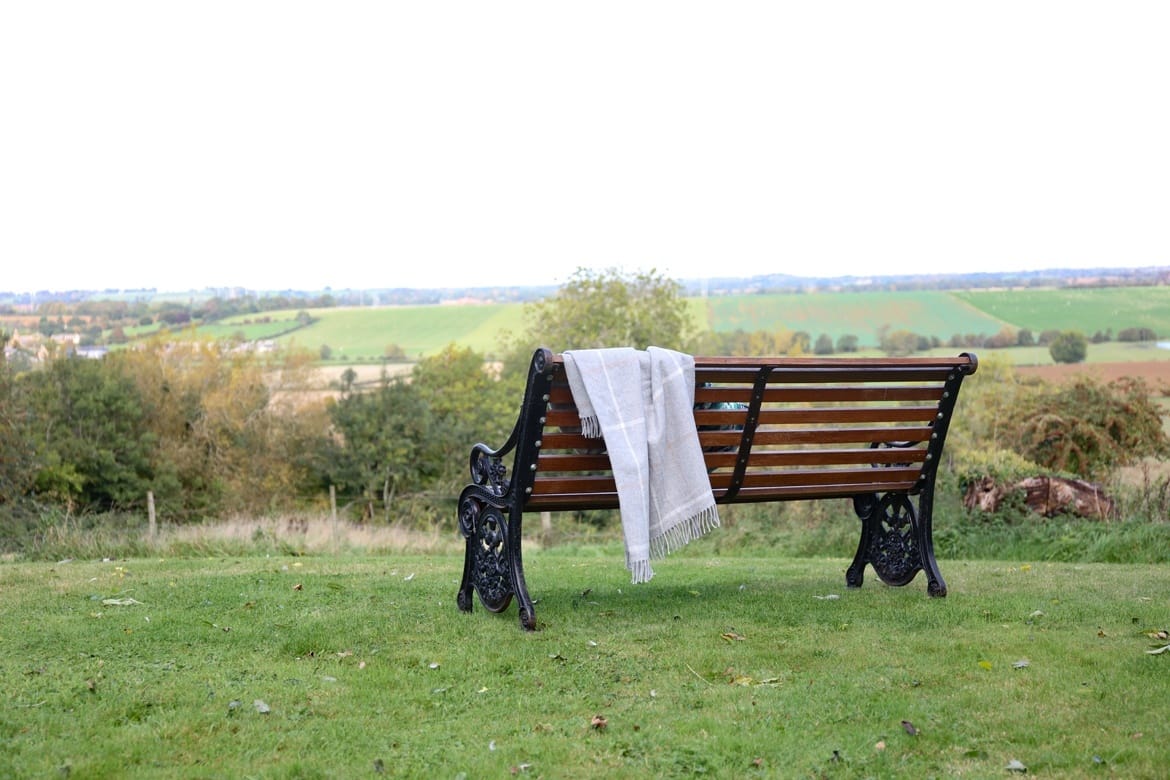 The creative process
Designed in Perth, manufactured in Keith and finished in Galashiels, all of The Isle Mill products have an authentic touch of Scotland woven within them. As a truly bespoke brand, The Isle Mill tailors two options for us either from their existing woven collections or our very own customised fabrics made. 
The Isle Mill expert designers then work with us with a plethora of yarns, ranging from the softest pure new wool to yarns made from more sophisticated materials such as silk. Their refined visionary skills allow them to weave versatile styles using the latest technology and machinery. Creating patterned masterpieces, these authentic furnishings guarantee to add a new dimension of comfort to your home. 
Finishing touches
After the items are warped and assembled, they are not quite finished yet. The Isle Mill have an expert team of specialised weavers who check each and every product before they can come to us.
The Isle Mill throws and wearables are finally finished to the highest quality and ready to be homed. Produced from a skilled eye and made with care, their fabrics and furnishings are made from an outstanding quality and stylish details that cannot be matched. And this is why we fell in love with not just the products but also the brand. 
Quality and sustainability
Here at Bloomsbury, quality means everything. We believe that the most exquisite homeware bears an aesthetic presence but also bears a story. These are the products that survive a lifetime rather than a short time, as they are formed from a history of development. 
Every step within Isle Mill production is carefully thought through, with every procedure having quality at the forefront. We saw Bloomsbury within the process, right from the very beginning and noticed that our values were replicated. The Isle Mill was an unquestionable fit for Bloomsbury, and we knew this from the very moment that we laid our eyes upon it.
Sustainability is another core value of Bloomsbury that we feel very passionately about. Managing to incorporate as many sustainable items within your very own homeware collection is a small act that can make a huge difference to the protection of our planet. 
Made from the silkiest pure new wool, our fascinating Faroe throws are completely sustainable. Wool has many sustainable properties such as it is both renewable and can be easily recycled. Therefore sourcing a variety of The Isle Mill's beautifully bespoke and stylishly sustainable throws was a no-brainer!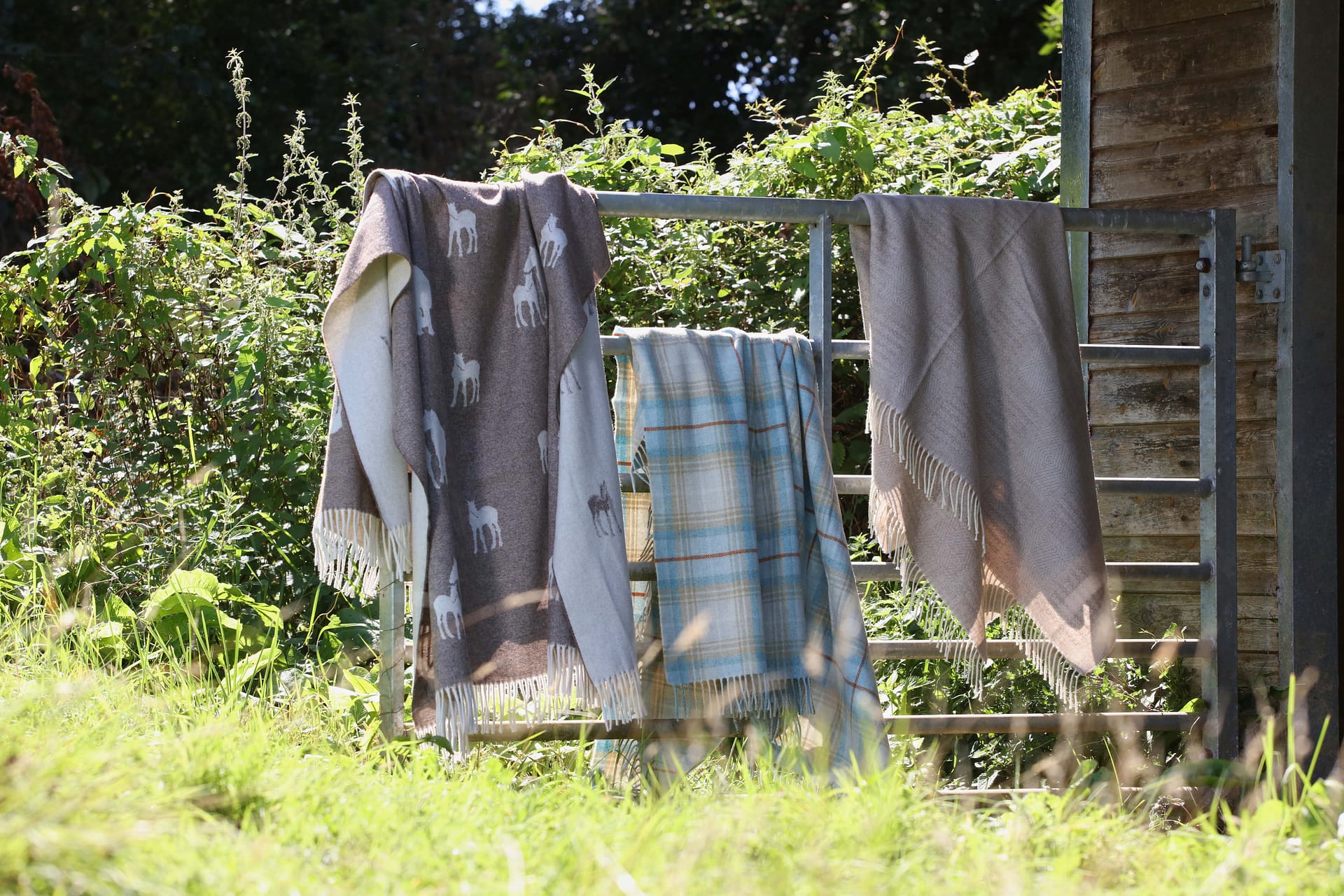 Our favourites 
After a lengthy deliberation, we finally chose a handful of utterly delightful Isle Mill throws for our Bloomsbury collection. What a decision to make! (especially when we love them all). However, these charming throws simply welcome you to Bloomsbury and well, snuggle up and see for yourself! Sustainable and made from the highest quality, these breathtaking throws correspond magnificently with a range of differing interiors.  
If you enjoyed our Isle Mill story then why not peruse our Bloomsbury Home today, and get to know the rest of our comfort zone even better!