RHS Chelsea Flower Show 2022 is in full swing and they've named their Plant of the Decade to celebrate 10 years of the Plant of the Year competition which started back in 2010. 
Each year since 2010 there has been a winner of the Plant of the Year presented by the RHS Chelsea Flower Show. For the Plant of the Decade, each winner from the previous 10 years was entered into the competition to receive this prestigious title. Through a vote, one previous winner came out victorious, and that was the Viburnum plicatum f. tomentosum 'Kilimanjaro Sunrise' the winner of 2015.  
When and where to plant:
The small flowers on the Viburnum are often in small clusters and fragrant. Depending on species they will range in colour from cream, white and pink and will appear at different times of the year. Along with the flowers will follow berry-like fruits which in autumn can provide colourful foliage. 
Deciduous viburnums will lose their leaves over winter, so it is suggested that you plant them in autumn to early spring and make sure the ground isn't very wet still or frozen. Planting them in autumn to early-spring allows them to settle with plenty of time before the summer weather comes. 
However, evergreens will keep their leaves all year long. For these types of Viburnums, they are best suited to be planted in early spring or autumn. They can be planted at different times however it is still best to avoid any dry or hot spells to allow them time to settle.
Tolerance and resistance:
Viburnums are known for their fragrance, fruits and their flowers, and will provide interest for people to enjoy all throughout the year. Whether they are deciduous or evergreen, they are easy to grow and will feel at home in any garden. 
The popular flowering and fruiting shrubs come in all sizes and will either be evergreens or deciduous. However, most of them are robust and easy to grow and provide options for growing in lots of different soil types, sun and shade so you can pick the best one for your garden.
You should water newly planted viburnums regularly for their first year or two, especially over dry periods. Even once settled, if they have shallow roots, many summer-flowering species may need watering during summer if the soil dries out quickly. Evergreen viburnums are usually more drought tolerant and don't generally need additional watering once established.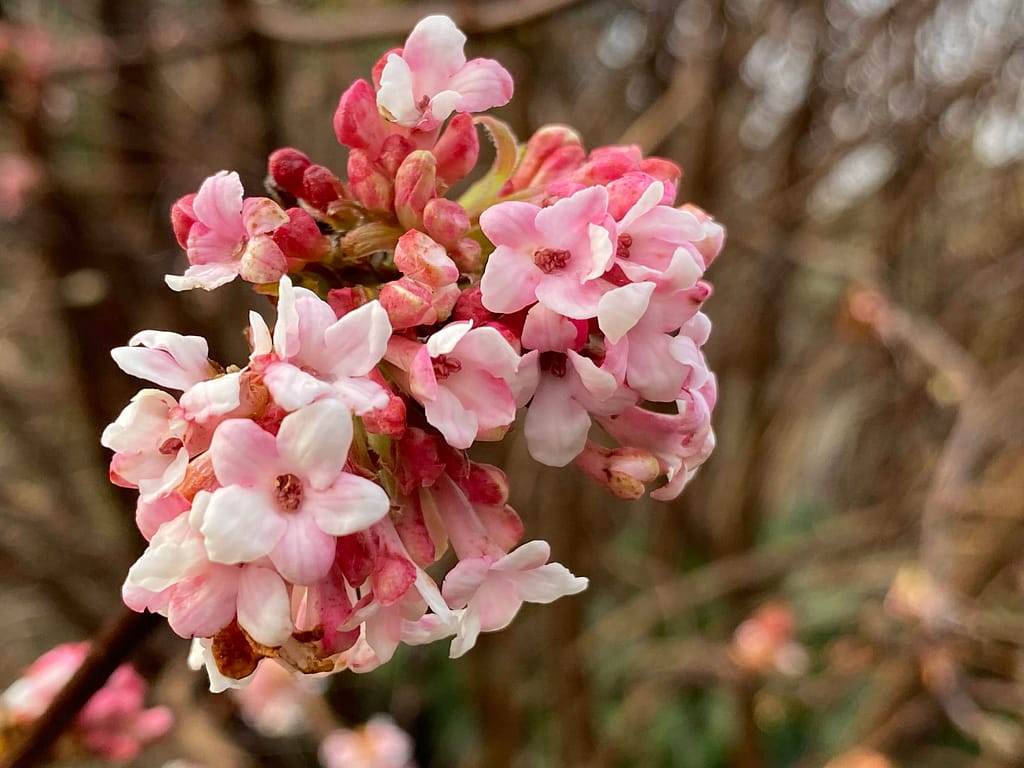 Wildlife:
Viburnums can be great for wildlife, too as they provide cover for a variety of garden birds such as blackbirds, thrushes and robins, while some bear pollen and nectar-rich flowers and nutritious berries.
Native Viburnums bloom in spring with a fantastic display of large white flowers that offer plentiful support to early season pollinators. The prolific flowering gives way to abundant fruits that are highly attractive to birds. 
Discover more plants that are glorious in the garden and outdoor living inspiration by browsing our stories.