Creating your own secluded sanctuary may feel like an impossible task if you live in a busy area, but it can be done. With a spot of clever design, a bit of privacy can be achieved in almost any garden. 
Whether you have a suburban plot with only a small fence separating you and your neighbours, a  courtyard which is overlooked on each side, or maybe a  large estate in need of some separation from the lawn. We've got some solutions that will help transform your garden into a retreat that you can enjoy with friends and family, or all to yourself. Everyone needs some privacy sometimes. 
Read on to discover the different methods on how to create your own private garden getaway.
Trellis Panels
Struggling to keep your eyes out of your garden and feeling watched when you try and relax? Trellis panels might be for you, if your space is next to a neighbour and you want privacy but don't want to block the light. These modern panels will allow your garden to feel spacious whilst offering privacy without boxing you in. 
They can be used in open garden spaces or in a rooftop garden where you can be uninterrupted by your neighbours whilst enjoying the rustling of the trees and the songs of the birds. 
Create an outside studio 
To create the ultimate private getaway why not have your own bubble? Not only are they perfect for a hideaway, but they can be used for multiple purposes. Why not build your own cabin away from the house for you to gather with friends and family. 
Let your imagination run wild, it doesn't just need to be a place to relax and sit down but it can also connect you more to your garden. Create an outside space where you can cook your own harvest and entertain your guests all year round. 
With an open design and bi-folding doors, you can easily change up your setting and atmosphere when you fancy it. A private getaway makes a perfect addition to your garden whilst offering a natural yet modern look with timber panels.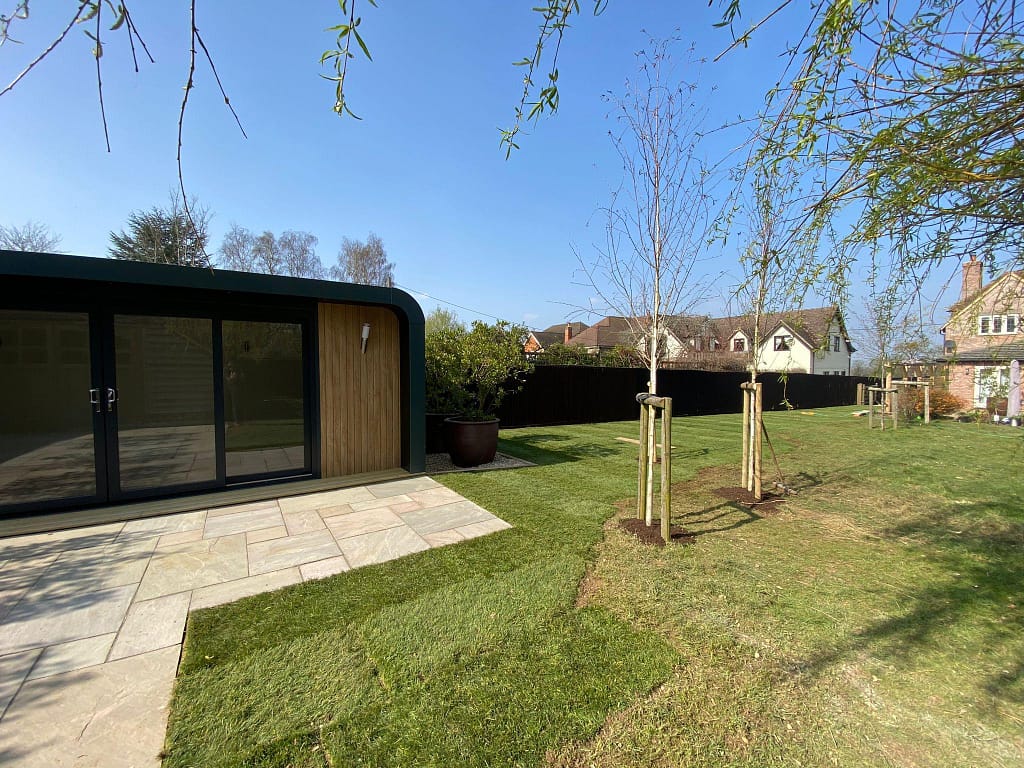 Add Ornamental Panels
If you'd prefer something more open and decorative than your usual wall or growing your own natural divider, why not try an ornamental panel. Use them from top to bottom and plant along the base or even add some climbers to them. Or you could try a half-and-half with your existing wall.
These are a super stylish addition to your garden, which allows you to have the privacy you desire whilst making it more decorative. Ornamental panels make a brilliant addition to both modern and traditional gardens, depending on the panel design.
Place a Pergola
Pergolas can be the ideal shielding for your garden from your neighbour's top floors. They allow you more privacy whilst also creating shade and shelter from above.
In addition to the pergola, you could add ornamental screens to the side placed between the posts for extra privacy.
These ornamental panels can complement the design of your garden as well as offer additional seclusion. Once built, carefully picked climbing plants are trained to grow up and over the pergola, festooning it with blooms and enhancing a natural aesthetic.
Installing them on the patio near your house or even at the end of your garden neatly tucked away, creates a sheltered spot to enjoy a book under dappled shade.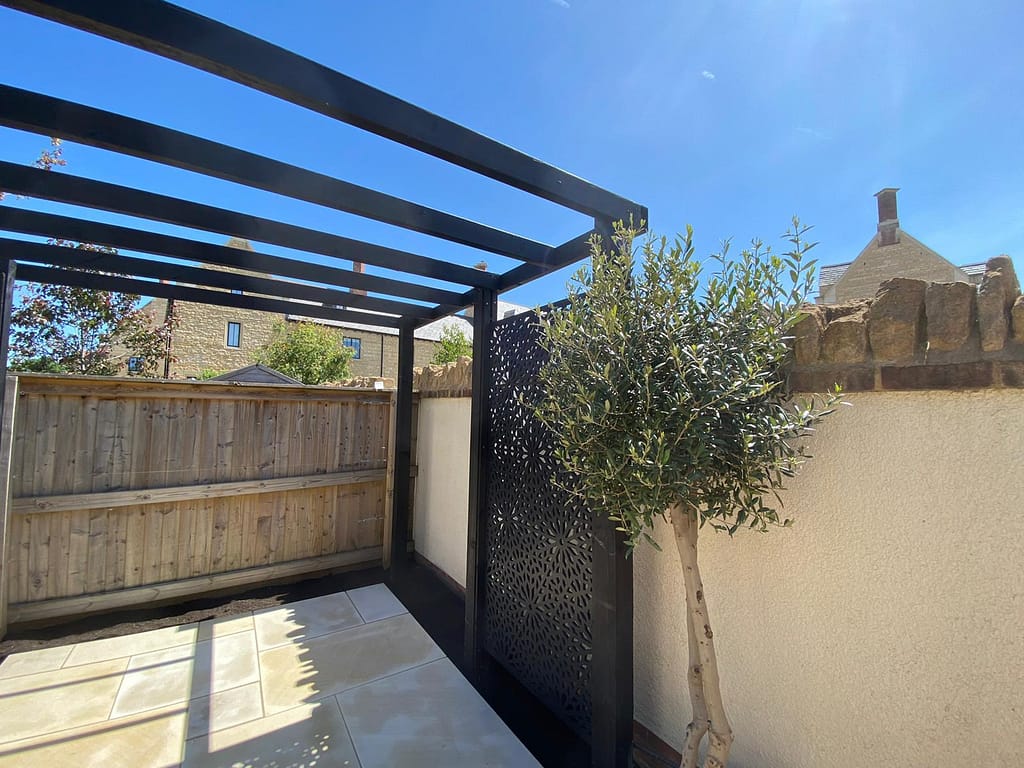 Add Screening Trees or Hedging
Trees are one of the best ways to create privacy in any garden if it's overlooked or you just fancy separating off a section of your garden. However, they can block out the light and become wild if they aren't given proper garden maintenance. In order for them not to become too overwhelming, regular pruning will need to be carried out to make sure the light isn't blocked out of your garden but ensuring privacy is maintained.
For a more formal look, we use pleached trees. These take up little room so can be used in any size of garden and are a great privacy barrier above the fence line. 
Hedging is another great way to add privacy to your garden. Yew, Buxus and laurel are fast-growing, dense hedges which can also help with noise pollution. 
Why not consider screening off a section of your garden using any of the methods mentioned above and creating your own private garden getaway? You could add a cosy chair and accessorise with cushions and throws for the colder nights or long summer evenings around a fire pit with friends and family.  
Need a little help creating a hidden retreat?  Get in touch with a member of our team today to start your design process.