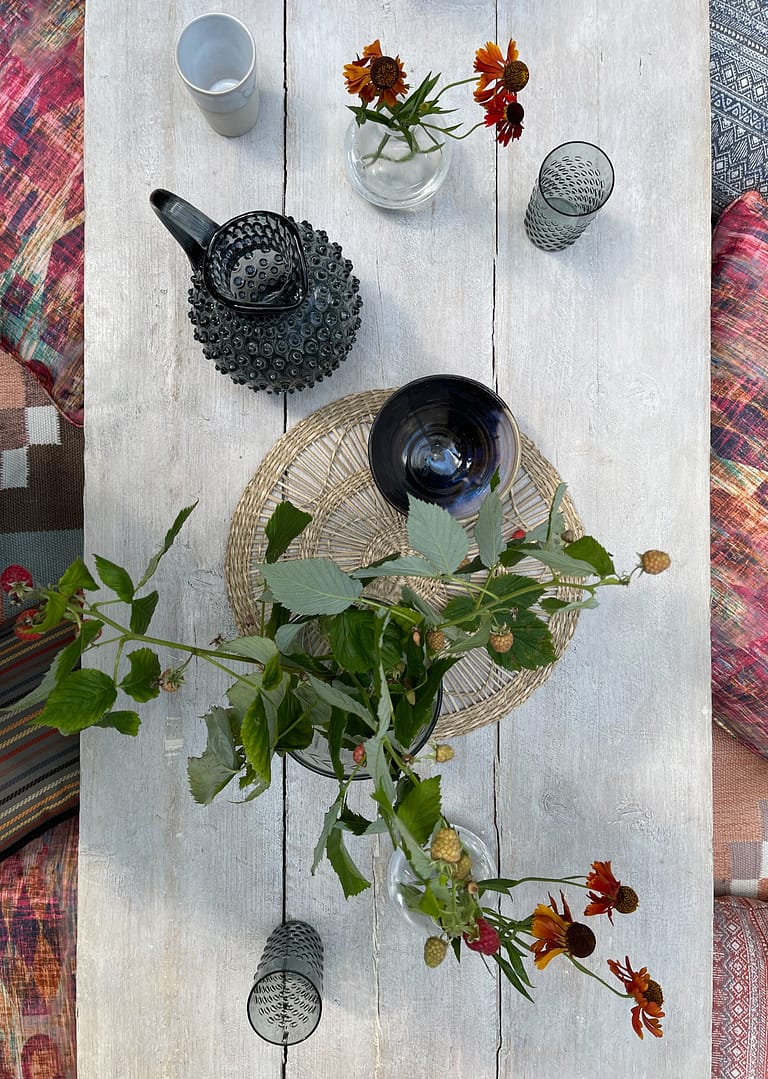 The Bloomsbury Home Autumn Harvest Table
Autumn is now upon us, with its cosy early nights and chilly golden landscapes. We have brought together the Autumn Collection, giving everyone something for the time of year in which "every leaf is a flower".
All of these items can be found in our Autumn Collection, along with our other delightful handpicked products:
1. The Harvest Cup, born from the finest Portuguese stone is a beautiful addiction to any table setting. We could not leave this Atlantic Coast inspired cup out of the Autumn Collection, as its namesake suggests. The Harvest Cup, In Barley. Bloomsbury Home, £11.
2. These tumblers are available in 5 illuminating colours, pair them with the Hobnail Jug for the perfect beverage serving set. The Hobnail Crystal Tumbler, in Graphite. Bloomsbury Home, £24.
3. These breathtaking Hobnail jugs are available in an array of 5 colours, each hue creating a new possibility to what it can be paired with. The Klimchi Hobnail Jug, in Graphite.  Bloomsbury Home, £95. 
4. Handcrafted by our British artisan potter, this deep blue, ocean inspired piece of ceramic tableware can be contrasted with an array of dining experiences. The Artisan Potter's Pearl Soup Bowl. Bloomsbury Home, £15.
5. A collaboration of vibrancy and comfort, these cushions will add that much needed flair of colour to any interior design.  The Cosmo Cushions. Bloomsbury Home, £182 – £197.
6. Magnificent both inside and out, this natural woodland styled mat adds the perfect accent to any dining setting. The Raffia Table Mat. Bloomsbury Home, £10.
Get 20% off the Autumn Collection during the RHS Chelsea Flower Show, with discount code 'chelsea20'. Offer ends 26/10/21.