With a little imagination the options to optimise this often under utilised domain really are endless. Whether it's watching the rugby in your very own garden pub or scoring for your kids cricket match from your pavilion, we're on hand to help you make your imaginings a reality. 
Now's the time to think about how you're going to use your outdoor space to its full potential this summer and beyond so let your imagination run wild. 
We've come up with some ideas to get you started: 
The ultimate sports station: 
Create a space to enjoy being active with your friends and family whatever the weather. Your very own cricket pavilion; a scoreboard on the front wouldn't go amiss for those with a competitive spirit. Incorporate space to feed the teams with inbuilt washing facilities and a food preparation area so the rowdy bunch can be self-sufficient. 
A useful space to store the essentials; croquet, cricket and badminton sets as well as table tennis for those rainy days, will bring hours of wholesome fun for the family. For those with a penchant for golf this multifunctional room could also act as the 19th hole after a bit of pitch and putt practice on your golfing green! 
A room with a view: 
Treehouses are a fantastic addition to any garden. By day the ultimate space for your young ones to enhance their creativity and imagination. Include a fireman's pole, cargo net and even a zipwire to be sure they'll want to while away the long summer holidays outdoors.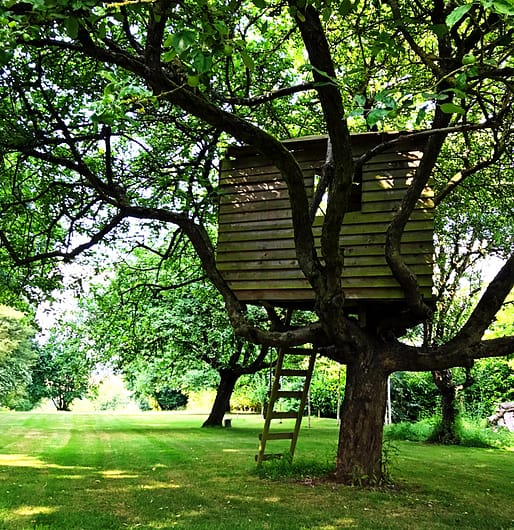 By evening, a space to get some peace and quiet, to practice yoga, meditation, read a good book or enjoy a cheeky glass of wine with a view. Being surrounded by trees has been proven to have many health benefits, so what better place to relax? 
An idyllic spot for an art lover: 
Do you dream of stepping into Claude Monet's 'The water lily pond'? Replicate this and instill a sense of calm and tranquility in your own garden.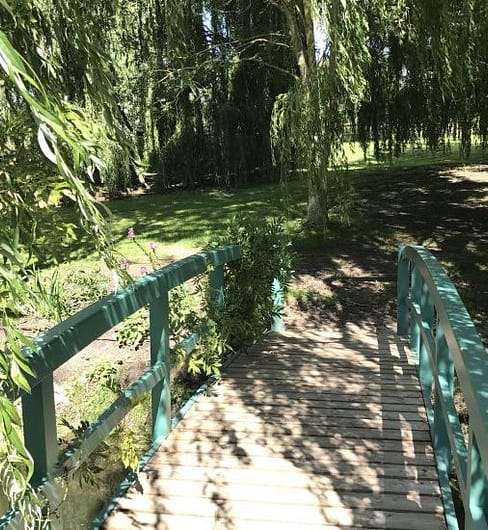 Amble through the dappled shade of a weeping willow, over your wisteria covered Monet inspired bridge, across a pond brimming with waterlilies to a quiet secluded bench. 
Adding a pond to your garden is also very beneficial for wildlife and will increase the diversity of insects and plant life. 
Working from home:
Working from the comfort of your home, but with separation from the clutter and everyday chores that can be so distracting, is something most of us yearn for. 
A hideaway at the end of the garden, an office with a view. A short commute, but also an area dedicated to work and productivity.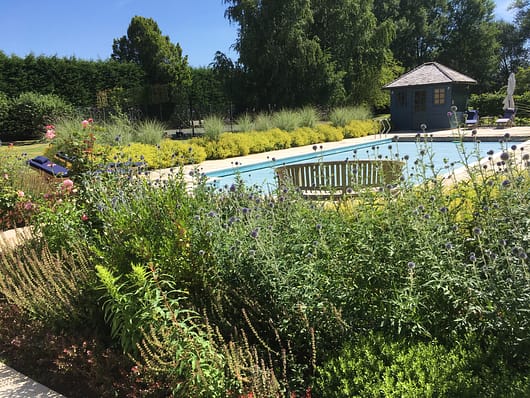 A study with floor-to-ceiling bookcases, a wood burning stove flickering seductively in the corner and a view over the garden and it's ever-changing seasons. What could be better? 
A sociable space to enjoy with friends: 
Love hosting and catching up with friends? Enjoy the vibe of a swanky wine bar or maybe you prefer watching the football in the local pub on a Saturday afternoon? 
Whatever your idea of a great night out, why not create this space in your own garden so you can enjoy it at the drop of a hat.  
Piqued your interest? We can help you design the garden you've dreamed of.  We'd love to talk over ideas for bringing your garden to life with landscaping solutions for all-weathers. You can find us here.