Let's talk about glassware.
From everyday tumblers to your special occasion champagne saucers, glassware is both an essential and signature part of every household. We believe that the right glasses have the power to frame the most magical dining table settings, creating priceless memories and special family moments. When sourcing products for our Bloomsbury Home collection, we hoped to find a range of the finest glassware that  resonated and resembled our beliefs. And then we found The Vintage List.
Expertly designed and crafted, The Vintage List is a glassware company that infuses every individual glass the best of 19th and 20th century design. Traditionally modern, The Vintage List's glassware is a contemporary creation that combines a wide variety of vintage designs with fresh technology. All of their mesmerising items are hand-blown and hand-engraved, reinforcing the true passion and craftsmanship behind their creations. Made from the highest quality lead-free crystal, these glorious glasses are a delightfully addition to any dining table, adding a touch of radiant glamour to any dining experience.
The Vintage List was born in hope of recreating the traditional designs that the founders admired when visiting Britain's wonderful antique marketplaces, shops and stalls. Their belief is that these designs are ageless and will forever emphasise contemporary interiors, thus catalysing them to produce their very own classically innovative glassware brand. Beautifully constructed, this breathtaking glassware allows you to bring something of the golden age of British design to your home.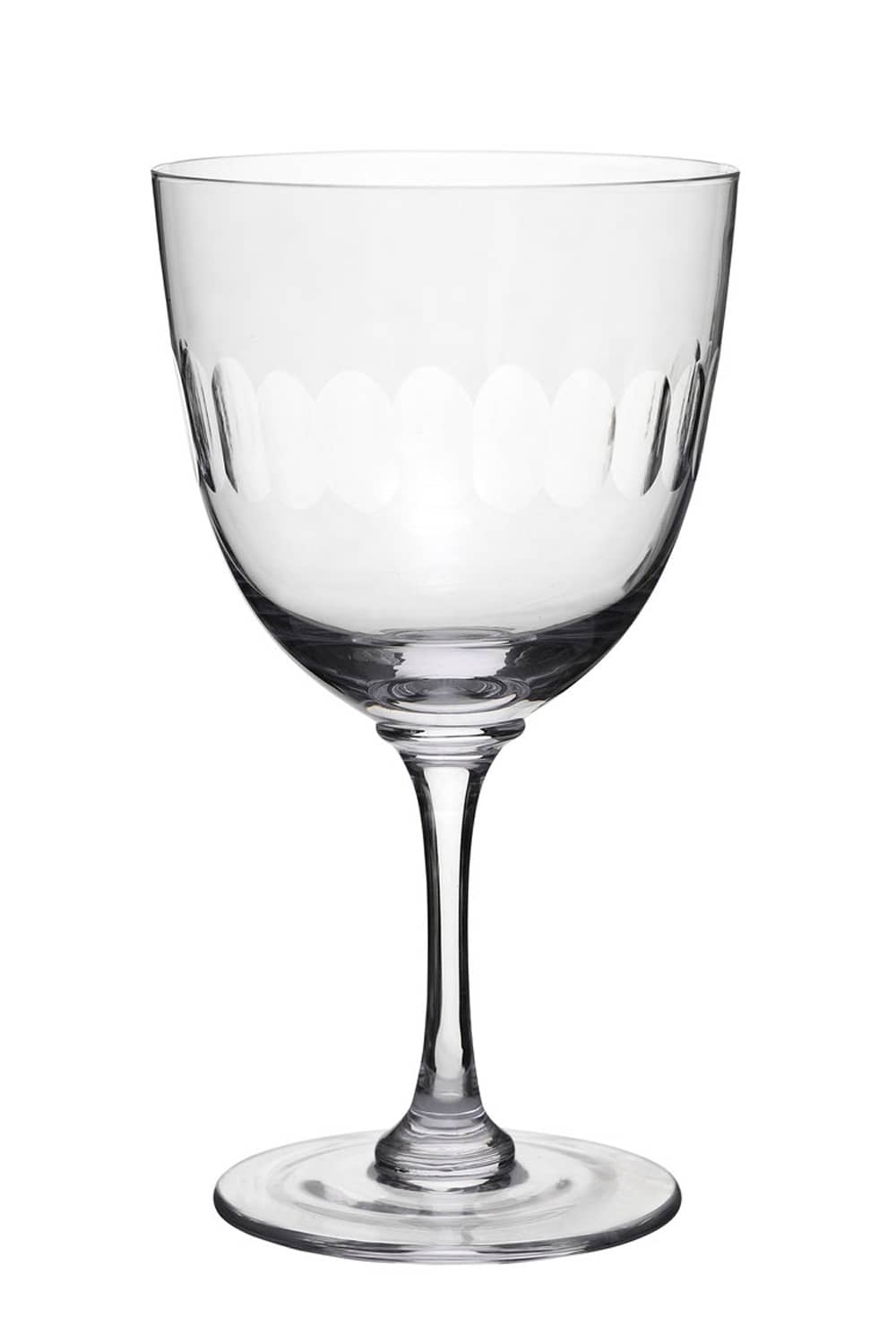 Picture yourself reclining back, sinking deeply into your sofa. After a tiring day at work, one of our Vintage List lens wine glasses is awaiting you. Subtle yet fabulous, The Vintage List wine glasses are perfect for occasions both casual and social. Engraved with a luxurious lens design, these crystal glasses enable you to experience a touch of luxury no matter what the occasion. Also available in a striking star design, these lavish glasses add a touch of elegance to your evening drinks. A captivating glass, and suitably festive!
An all-round glassware range, to say the least. This is what we find so thrilling and inspiring about The Vintage List. Not just their charming products but their ability to create a classic and multi-purpose glassware range, suitable for any time and any place. Everyday use is a very important aspect of any glassware, therefore the Vintage List Tumblers are a very reliable yet aesthetic addition to the cupboard. Whether it's your morning smoothie, or your nighttime glass of ice cold water, these tantalising tumblers are suitable whatever the time of day. Available in the traditionally timeless star and lens designs, these tumblers enhance any interior. They are also available in a delicately engraved, leafy fern design, which complements a wide range of outdoor and indoor dining settings.
When juxtaposed with our correlating Vintage List vases, these glasses fulfill their true beauty as they disperse crisp radiance when caught by the sun's rays. Framing a vivid and serene dining portrait, these vases allow you to display your colourful blooms, adding the finishing touch to your table.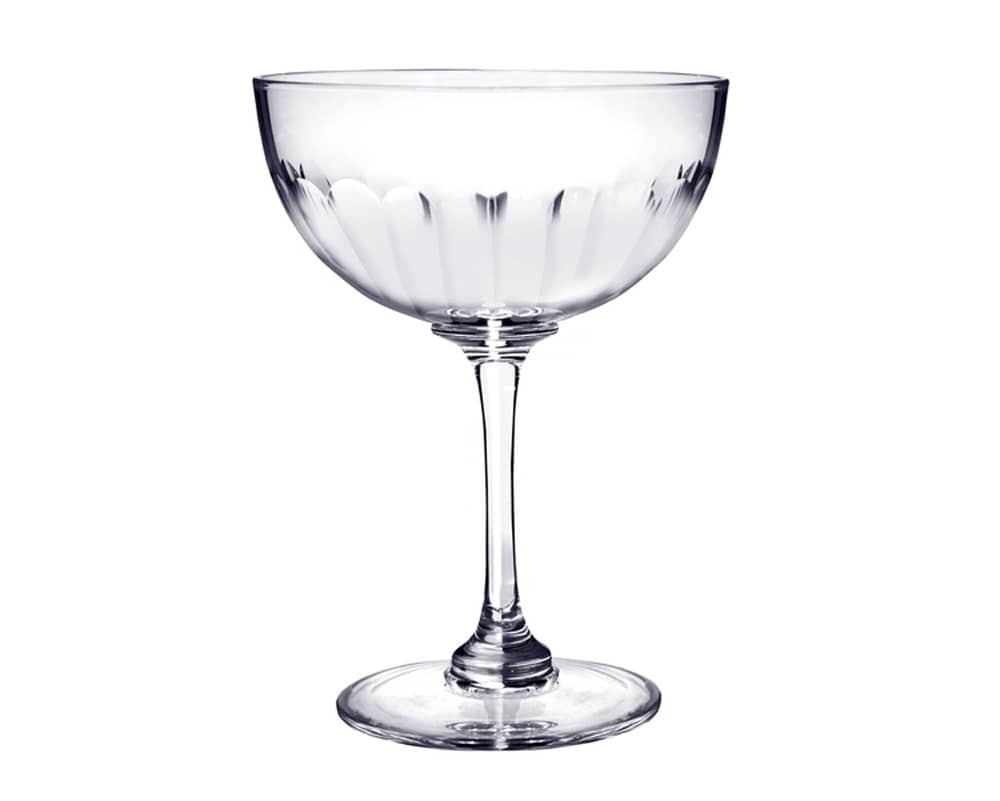 Imagine enjoying a sparkling glass of golden champagne in one of our deluxe handcrafted Vintage List Champagne Saucers. Every sip becomes a luxurious sensation as your tongue tingles. Engraved with a simple star design, these saucers bring a touch of glamour to every taste.
Your home is both your sanctuary and your personal creative canvas. At Bloomsbury Home, we know the importance your immediate environment has on the soul, so we believe that every moment should be a joy. Our collection is a reflection of that philosophy. So, why not treat yourself to some of the finest British glassware and enjoy a little sparkle in your home. You won't regret it.
Want to see more? Have a browse through our full glassware collection.