The countdown to Christmas is on and a little cool yule in the garden can balance the frenetic buzz of festive preparations with a natural winter refresh and rejuvenation. Say hello to some festive trees and plants with living baubles that provide delicious treats for wildlife and stimulating rewards for the senses on cold winter days.
1.Viburnum x bodnantense 'Dawn'
Straight from a perfumer's palette with the scent of berries, spice and vanilla, viburnum x bodnantense 'Dawn' greets you from dense, dark-rose and soft-white velvety petals. From November to March, spherical pom-poms bloom on bare, arching stems. Good pruning will develop it into a beautiful shape. Plant this wonder near doorways and anywhere you pass frequently to create a heady olfactory experience.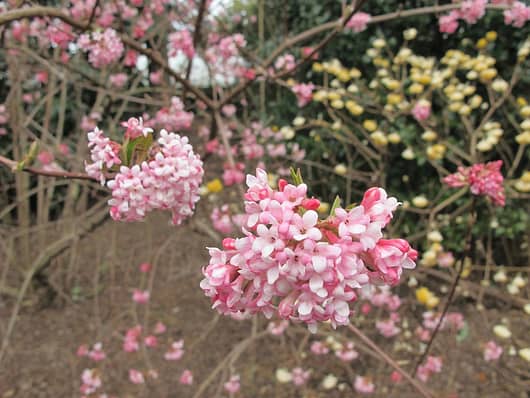 2. Clematis urophylla 'Winter Beauty'
Fresh, white, fluted flowers borne in abundance from December to March on dense forest-green, evergreen foliage. Best suited to the warmer town garden as it will benefit from the protection afforded if temperature drops to below -7C.
3. Rosa canina
The rose family is one of the most loved botanical groups and here the attraction is doubled by the scarlet rose hips that develop after the blush-pink flowers have finished their bloom. Known as a medicinal plant for over 2,000 years, these fleshy fruitlets are a rich food source for wildlife. Plant as part of a hedge in the garden or let it scramble through hedgerows.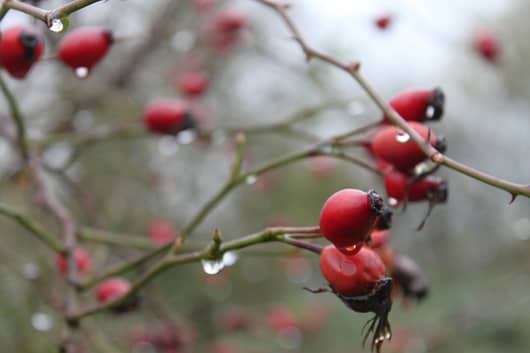 4. Prunus serrula
This richly textured tree with its cherry-pop bark looks beautiful in winter, a winter wonderland when underplanted with woodland plants enhancing the view with it's autumn golden -toned leaves until spring, when frothy white flowers emerge.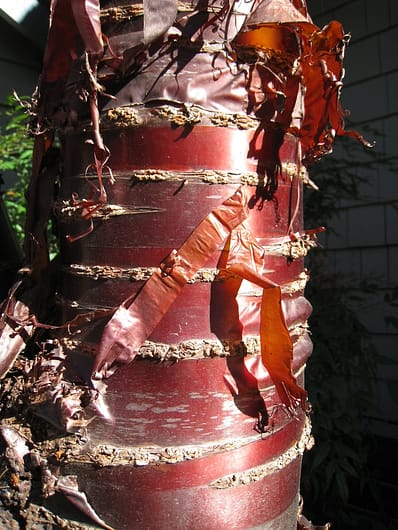 5. Malus evereste
A dark-green tree bearing a mass of ruby-red flushed crab apples in autumn that will hang on through the winter. Come spring, the prolific blossoms appear from magenta buds which open to pure white flowers.
6. Garrya elliptica
The silk tassel tree oozes luxury. Long silvery catkins hang from this upright sea-green specimen. Scented throughout season, its handsome foliage is festooned profusely with catkins that give interested to the frosted winter garden.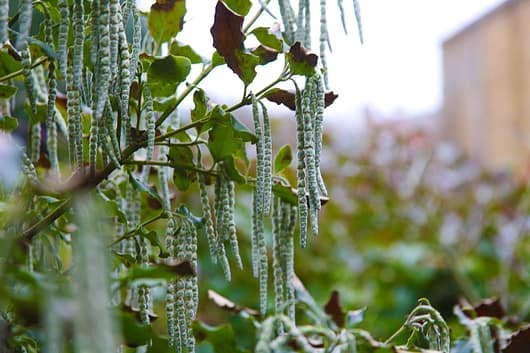 To order plants or find out more about garden grooming, email sayhello@theoxfordshiregardener.co.uk or call 01869 338592.
Discover more of the plants and trees we're planting in the winter garden, visit theoxfordshiregardener.co.uk